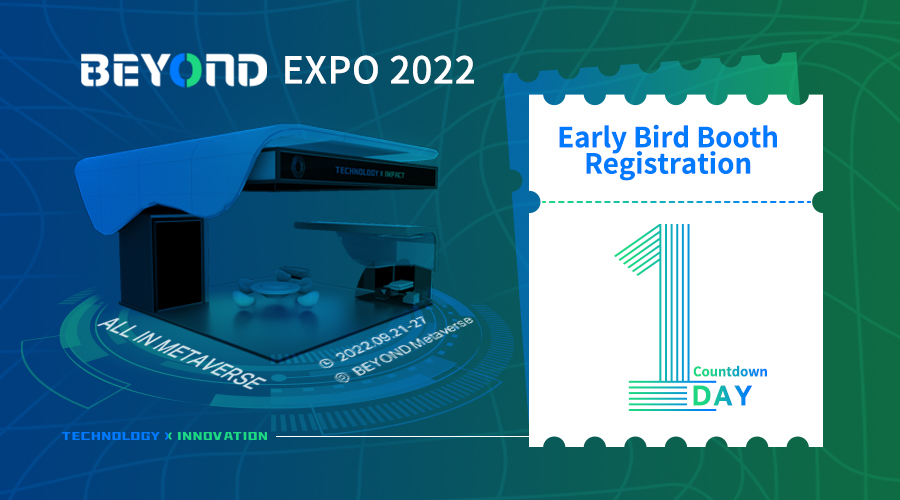 This year, BEYOND Expo 2022 will be held in the metaverse from September 21-27th. The week-long conference will focus on the three newly-launched sub-brands: BEYOND Healthcare, BEYOND Sustainability, and BEYOND ConsumerTech, attracting 20,000+ tech innovation enthusiasts and 500+ exhibitors from around the globe to the BEYOND Metaverse. To date, our current partners include Anker, Cowa, NBA, OPPO, Pico, Alibaba Group, Macau Pass, Aoqin Technology Cooperation Demonstration Zone, Chimelong Resort, Deloitte, Fosun Pharma, Huawei, Hengjian Holdings, Economic and Technology Development Bureau, Li Pearl Pharmaceuticals, London Development Agency, Ant Bank, Nam Kwong Group, Ping An Bank, SenseTime, Tencent, Siemens, Xpeng Motors, Mindfulness Capital, China Telecom, China State Construction International, China Water Environment Group,and Sino-Portuguese Technology Exchange and Cooperation Exhibition Area. Our partner list is continuing to grow, and early bird booth registrations close in ONE DAY, so make sure to secure your spot by RSVP'ing as soon as possible! BEYOND Expo sincerely invites you to witness groundbreaking innovations through a brand new interactive experience in the metaverse!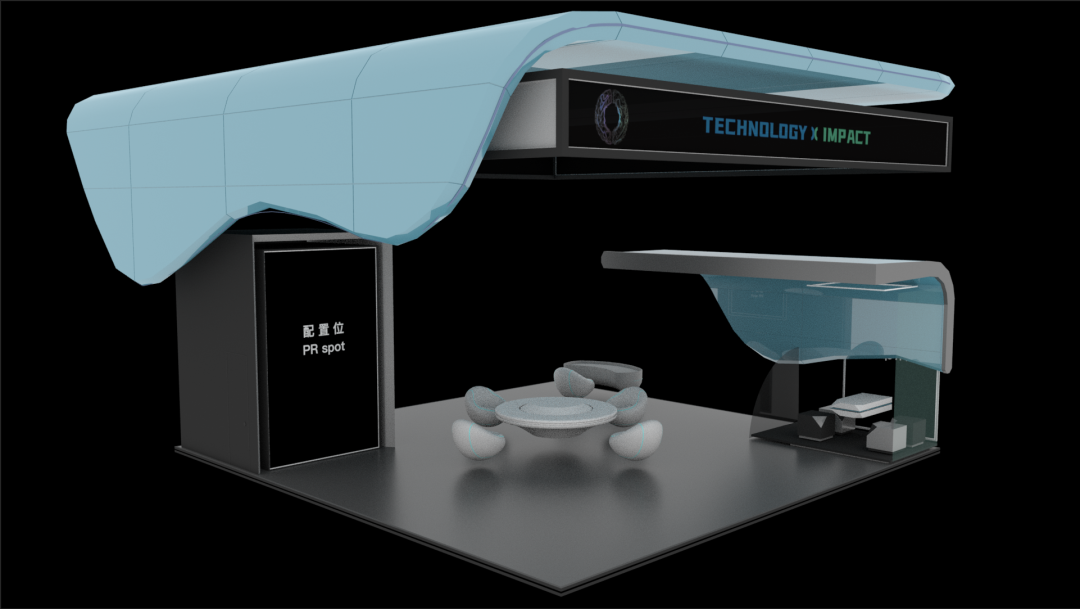 Standard Booth
-Booth Size: 100㎡ in the metaverse
-Central Exhibition Area (early bird pricing does not support location upgrade)
-Supports digital interaction features including voice call, 1-1 direct messages, group chat creation, live discussion, instant contact -exchange, etc.)
-Supports booth graphics (limit 8 files)
-Supports booth backdrops (limit 3 files)
-Supports personalized NPC feature (must provide own text for interacting with attendees)
Price:$1,000 USD
Early Bird Price:$800USD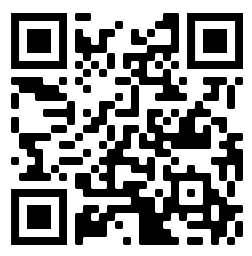 >>Scan to Reserve a Booth<<
BEYOND Expo also offers a variety of booths with enhanced features to meet your needs.
Questions? Contact Us:
[email protected]
[email protected]
Contact Number:17302199123
Here's what to expect at BEYOND Expo 2022: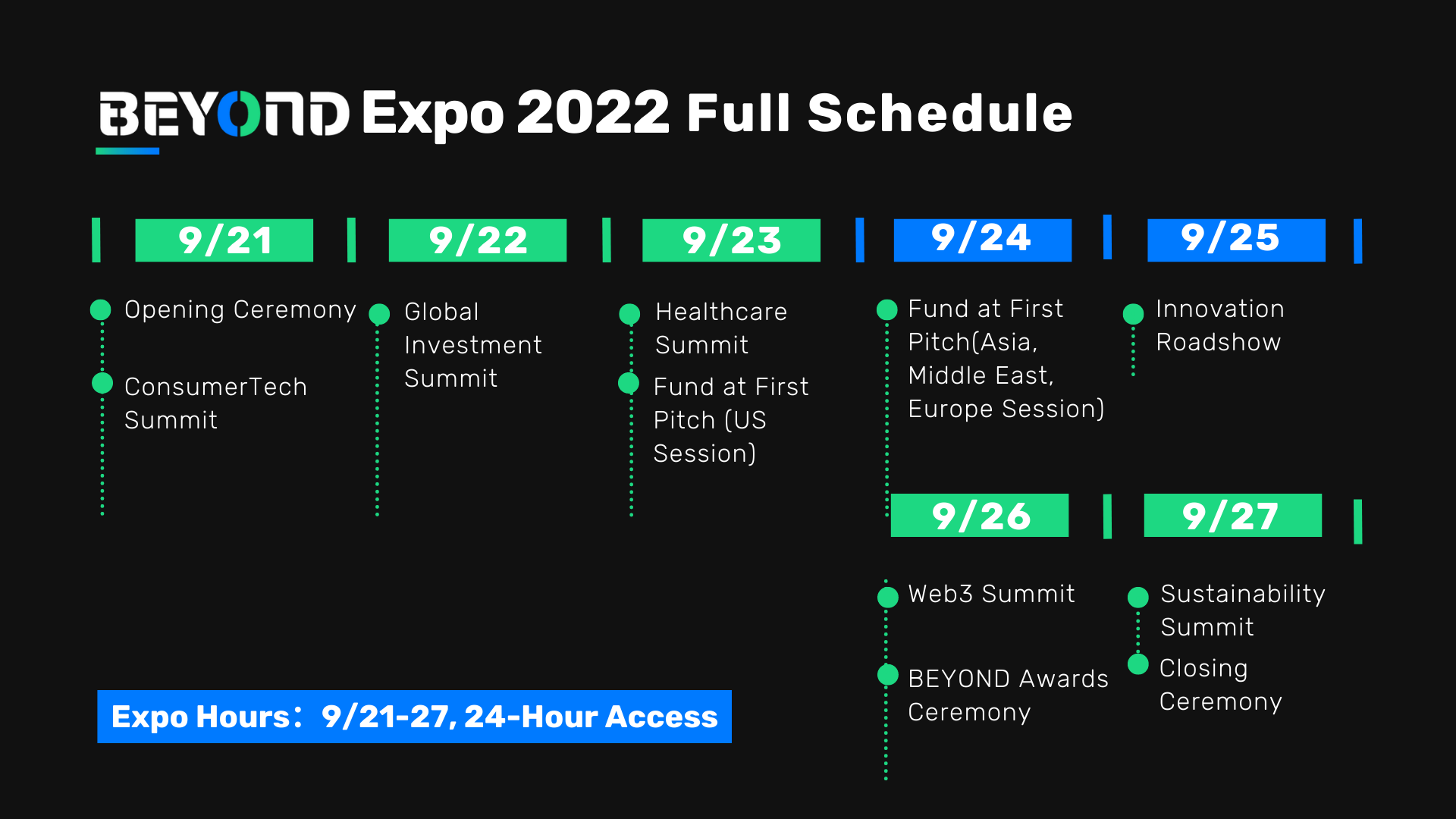 BEYOND 2022 will host five summits on the topics of Healthcare, Sustainability, Consumer Tech, Investment, and Web3 in the metaverse. The conference will also attract innovative technology companies internationally to participate in the selection of BEYOND Awards. Events like Startup Roadshows, Fund at First Pitch (VC meetups), 150+ networking events, etc. will also be organized in the metaverse to enhance the communication and interaction among the global ecosystem players such as corporate leaders, entrepreneurs, investors, experts, and government representatives. The BEYOND Organizing Committee is also setting up a global media centre in the metaverse to connect our international partners, who will be reporting on BEYOND Expo in real time from a diversity of focal points.
Explore the Diverse Line Up of Events at BEYOND Expo
This year, BEYOND Expo 2022 will fully embrace the metaverse, push the boundaries of reality and virtuality, and provide an immersive and interactive experience for all guests. BEYOND Metaverse can be easily participated through smart terminals no matter where you are. All guests, exhibitors, speakers, and media representatives will have the chance to engage in meaningful conversations through their smart devices in just a few clicks.
Startup Roadshows
Founders and company representatives are invited to demonstrate the value of their products/services from various dimensions, including technological innovation, business value, marketing capabilities, corporate culture, and more through Startup Roadshows hosted by the BEYOND Organizing Committee. Startups will receive personalized feedback from judges while showcasing your market potential to capital providers. Through this highly interactive experience, BEYOND media partners can effectively communicate key highlights to enhance the brand awareness and corporate image of participating startups.
Fund at First Pitch
Capital boosts technological innovation and is an indispensable part of the innovation ecosystem. The Fund at First Pitch event at BEYOND Expo 2022 will foster new opportunities for startup founders, as all finalists will gain early access to the Global Investment Summit. BEYOND Organizing Committee has invited some of the world's most prominent investment firms to gather in the metaverse and have 1-on-1 conversations with startup founders without geographical restrictions. Innovation will be a key focus, and founders can build a strong network with capital providers for future access to financing opportunities. In addition, the Fund at First Pitch and the Global Investment Summit will promote efficient product development based on scientific research while bridging gaps between capital and technological innovation.
Participating Investment Institutions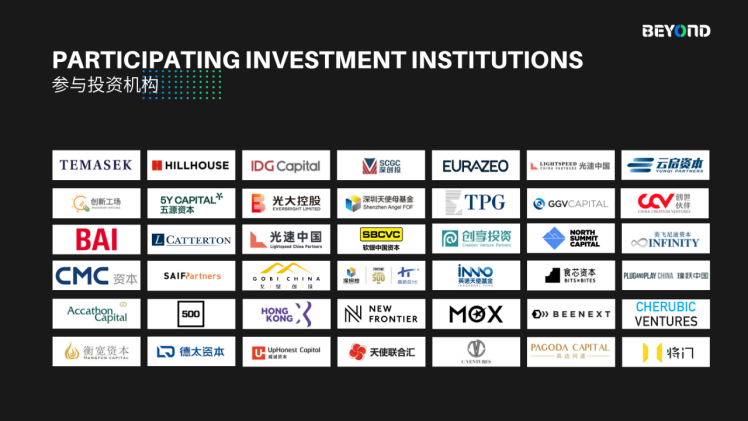 To attract more global technology enthusiasts and organizations to attend BEYOND Expo 2022, the BEYOND Organizing Committee is making full use of the metaverse to organize BEYOND Shopping Festival, Media Exhibitions, International Startup Demos, Product Launches, and other exciting events.
In the metaverse, you will have the opportunity to:
● Engage with thousands of tech enthusiasts, leaders, and academicians in real time
● Exchange business cards, chat "face-to-face" and engage in other social activities in real-time through the metaverse
● Send a private message to other guests & click "Teleport" to move directly beside them
● Navigate to different exhibition halls and events simply by clicking anywhere on the visual map
● Exhibitors can display their products and technologies in their virtual booth by uploading files, pictures, videos and other media
● Exhibitors can link guests from their virtual booth directly to their existing website or virtual product displays using an in-house API
● Be a part of a truly interactive, immersive, and surreal conference experience

For more partnership inquiries, please contact:
Media Partnerships: [email protected]
Exhibitor Partnerships: [email protected]
Other Partnerships: [email protected]
BEYOND 2021 Highlights Recap




BEYOND Expo 2022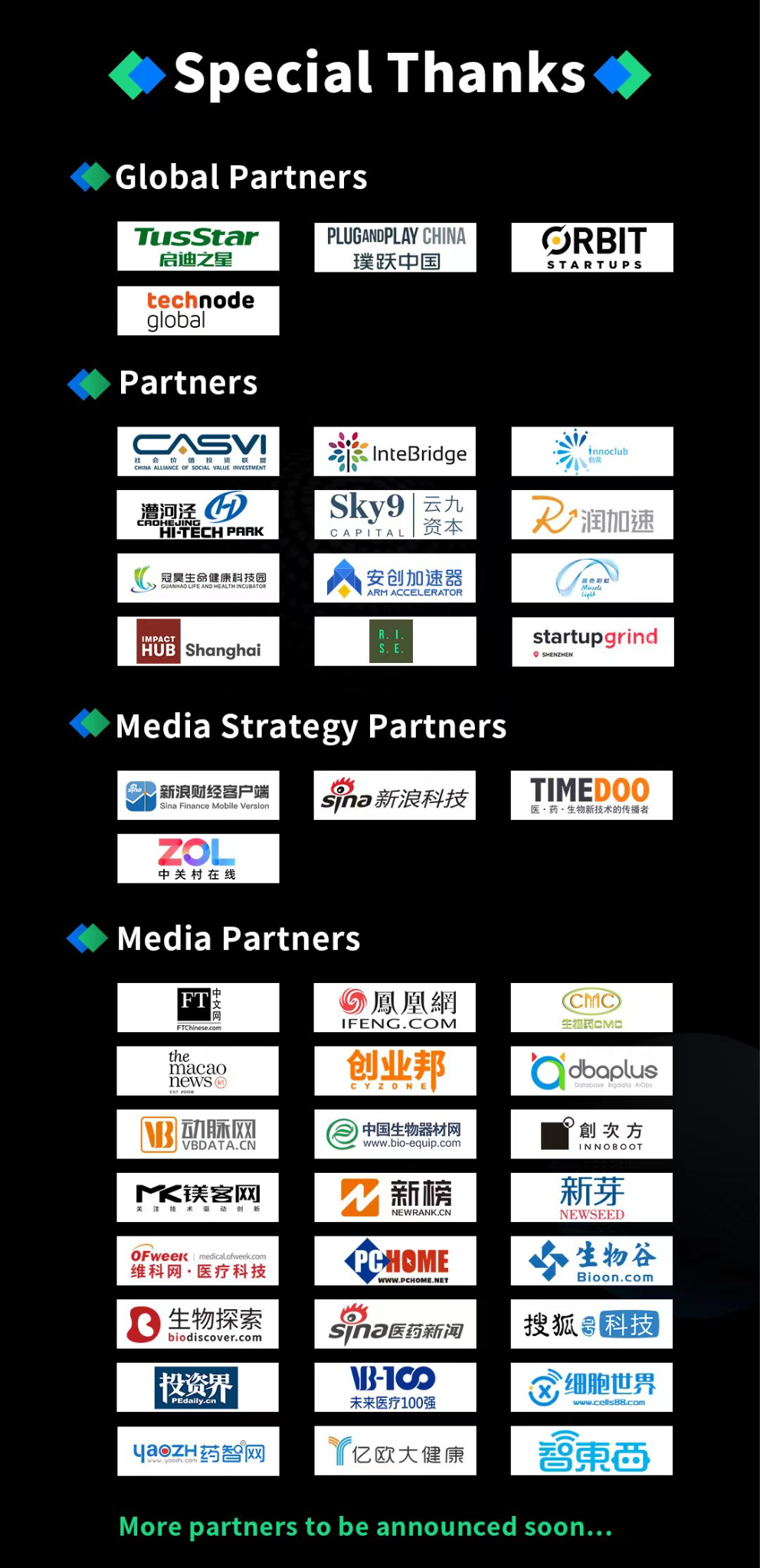 Recommended Reading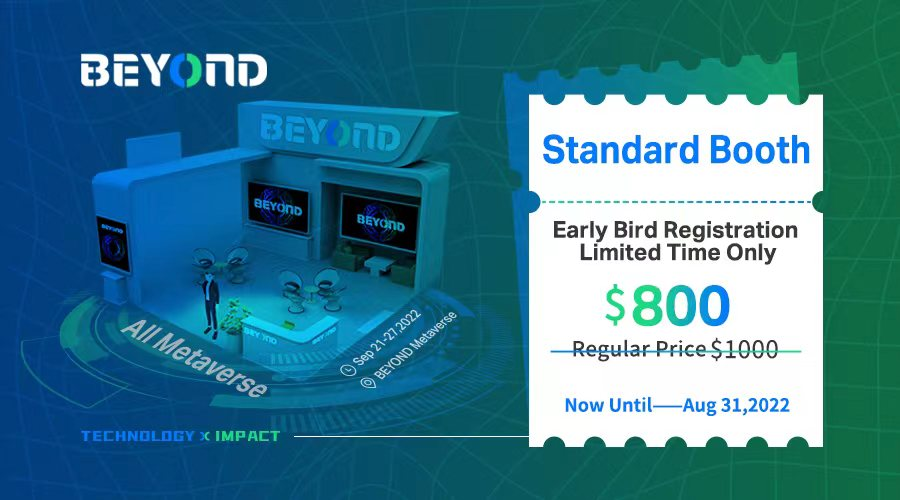 BEYOND Expo 2022 Early Bird Booth Registration! Let's Meet in the Metaverse!
September 21st-27th, 2022
BEYOND Expo 2022
See you soon!