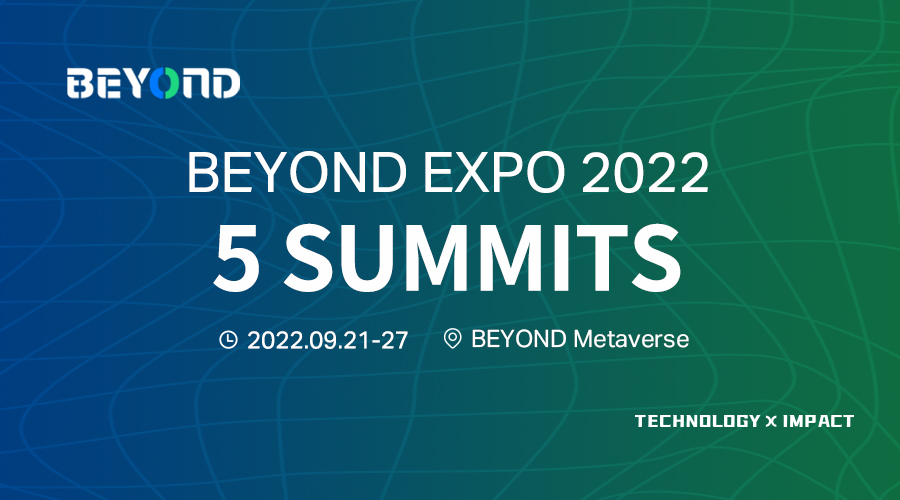 The 2nd BEYOND International Science and Technology Innovation Expo (BEYOND Expo 2022) will be held in the BEYOND Metaverse from September 21st to 27th, lasting for 7 days. The week-long conference will focus on the three newly-launched sub-brands: BEYOND Healthcare, BEYOND Sustainability, and BEYOND ConsumerTech, attracting 20,000+ tech innovation enthusiasts and 500+ exhibitors from around the globe to the BEYOND Metaverse. Events like Startup Roadshows, Fund at First Pitch (VC meetups) and more than 150 networking events will also be organized in the metaverse to enhance interaction among the global ecosystem players, such as corporate leaders, entrepreneurs, investors, experts, and government representatives. Concurrently, BEYOND Expo 2022 will host five summits to discuss key topics around Healthcare, Sustainability, ConsumerTech, Investment, and Web3, inviting tech leaders and industry experts to discuss the future development and growing trends within each sector.
Web3 Summit Details Released Today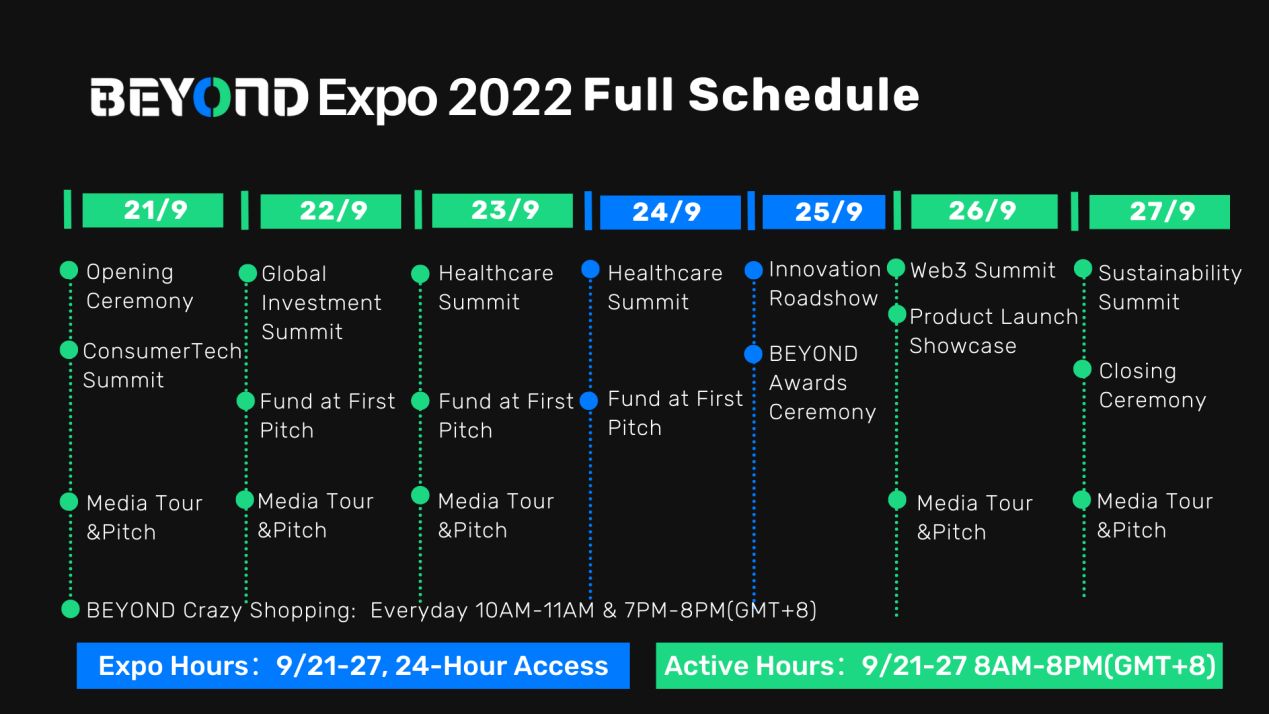 >>Scan the QR Code to attend BEYOND Expo 2022<<
Web3 Summit
With the continuous improvements of 5G, VR, blockchain, and cloud computing technologies, Web3 is quickly developing as the next era of the Internet. It is a new generation of technological revolution and industrial transformation, which has also spawned a series of new industries such as the metaverse, and has also stimulated a blue ocean of capital market investments.
At BEYOND Expo 2022, the BEYOND Organizing Committee will host the Web3 Summit on September 26th. Representatives at leading companies in various fields will gather in the BEYOND Metaverse and deliver keynote speeches on the following topics, as well as engage in roundtable discussions.
Overview of Panel Topics
· Metaverse in 2030
· Web3:Vision for the Next 10 Years
· Big Brand Early Movers in the Metaverse
· Web3: The Next Wave
· Is Investment in Web3 a Hype or a Science?
· Mixed Reality, A New Engine for City Development
· How can we miss all the fun in the Metaverse (GameFi, SocialFi)
· The next Blue ocean for hardware companies in Metaverse?
At the same time, the BEYOND Organizing Committee has invited:
· Harry Shum, Founding Chairman of the International Digital Economy Academy and Former Executive Vice president of Microsoft;
· Yat Siu, Founder of Animoca Brands;
· Haseeb Qureshi, Partner at Dragonfly Capital;
· Dr. Wang Zibin, General Manager of SenseMARS;
· Alvin Wang Graylin, China Regional President of VR at HTC;
· Xu Chi, Founder and CEO of Nreal;
· Jim Feng, NBA China Vice President;
· Marzak Li, Managing Director of L Catterton;
· Saro McKenna, Co-founder of Alien Worlds
In addition, representatives from Hashkey, Credit Suisse, SVB, CyberConnect, Mask Network, Style3D, StepN and other institutions will be invited to share their experience on trending topics such as Web3, the Metaverse, and NFTs. We look forward to exploring the future of the web3 industry and contributing to an Internet era of openness, privacy and co-creation.

For more inquiries, please contact:
Business Partnerships: [email protected]
Media Partnerships: [email protected]
Exhibitor Partnerships: [email protected]
Other Partnerships: [email protected]