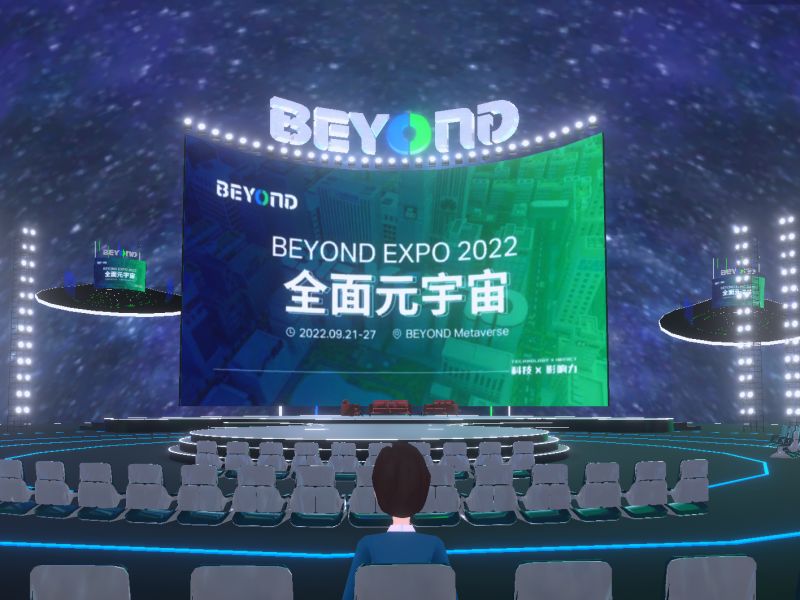 On Wednesday, BEYOND Expo 2022, co-organized by TechNode, opened online in the BEYOND Metaverse. The Expo will run until Sept. 27 and focuses this year on healthcare tech, sustainability tech, consumer tech, global investment, and Web3.
The opening speeches featured seven top tech leaders and investors, sharing insights on the future focal points of China's tech sector in climate tech, health tech, and the nurturing of top talents.
Please find below selected quotes from the opening day speeches. The text has been condensed and edited for clarity:
Tech and investments to support carbon neutrality
Zeng Yuqun, founder chairman of CATL
Environmental degradation is putting unprecedented pressure on all human beings and our earth. Disasters caused by climate change have threatened the survival and health of human beings. Therefore, it is the responsibility of every citizen of the earth to spare no effort to reduce carbon emissions.
The new energy industry must work hard in two directions. One is that the products must be perfect so consumers can use them confidently; the other is that the batteries must be low carbon for consumers to protect the environment.
CATL has been making efforts in these two directions for a long time. Our extreme manufacturing has improved the defect rate of battery products from PPM to PPB level, reducing it from one in a million to one in a billion. Our Ningde production base has also become the only lighthouse factory in the battery industry recognized by the World Economic Forum. Our Yibin production base achieved carbon neutrality in 2021, becoming the world's first zero-carbon battery factory.
Zhang Lei, founder and CEO of Hillhouse Capital
We actually see more and more people paying closer attention to long-term development, climate change, and social responsibility. Environmental, Social, and Governance (ESG) has become a certain future. According to the data statistics, the global ESG investment scale in 2020 reached around $100 trillion, a 14-fold increase compared with that of the year 2006.
Institutional investors can, during the management of investment process and the selection of investment targets, take ESG into consideration, and through self-build capacity and investment cooperation, especially the digital capacity, build the ESG infrastructure in your investment ecosystem and the sustainable database.
We can introduce a digitized ESG performance system for many corporate investees, which will help relevant corporate investees to collect their ESG data and do industrial benchmarking. Thus, an information disclosure system that meets international standards will be established to help investees lay a foundation for sustainable development by leading investees to collect and accumulate data.
Zheng Xuexuan, chairman and president of China State Construction Engineering Corporation
Urban and rural construction is one of the main areas of carbon emissions, and effectively reducing the carbon emissions of the whole industrial chain in the construction field is an important link to achieving the "double carbon" goal.
We adhere to the concept of "ecological priority and green development", which is deeply integrated into the whole process of investment, planning, design, construction and operation.
We have led the formulation of more than 10 national and industrial green construction standards, participated in the formulation of a number of policy documents, and developed a series of innovative products such as ultra-low energy consumption and zero-carbon buildings. We have promoted more than 100 green construction technologies in the industry, vigorously promoted the emission reduction and resource utilization of construction wastes, and basically formed a technology research system covering the whole construction process and the application service capability of the whole industrial chain.
New frontiers in health tech
Allan Gabor, president of Merck China, and executive vice president of Merck Electronics
AI has the potential to accelerate the discovery of the next generation of drugs and therapies. This is exciting because it holds the promise of more personal and targeted therapies, which can make them more effective and more accessible for patients.
Natural and engineering sciences are converging at a fast pace in our quest to better understand human health and diseases – like the fields of anatomy, cell biology, biochemistry, microbiology, genetics, molecular biology, immunology, mathematics, statistics, and bioinformatics.
All this interdisciplinarity results in the creation of huge data sets, and that makes AI so immensely helpful for biomedical science and for the development of the new treatment technologies that are currently emerging.
Dr. Roger Kornberg, laureate of the 2006 Nobel Prize in Chemistry
The three long-standing challenges in public health are developing better drugs at a lower cost more rapidly, preparing for future pandemics, and preventing diseases.
The current best approach for drug development entails a solution that is expensive and laborious. Advanced computation can change that. A method of quantum mechanical calculation is sufficiently rapid and achieves the desired accuracy.
The solution to the second challenge of pandemic preparedness will come from RNA therapy. I speak not of messenger RNA to produce vaccines, but rather, RNA molecules that are 100 to 1,000 times smaller, only about 20 to 25 RNA building blocks or nucleotides in length.
Small interfering RNA drugs are not only therapeutic but also preventative. They are prophylactic. They will immunize an individual against infection for a period of weeks, if not longer. This is clearly a solution, not only to the problem of future pandemic preparedness, but to viral disease and many other conditions in general. This is a wonderful new approach that's only just begun to be applied.
Higher education innovation and tech disruption in finance
Shi Yigong, president of Westlake University and academician of the Chinese Academy of Sciences
China has become a big power in technology, higher education, and talent cultivation, and is on the way to becoming a world power, but we haven't become a big power or a world power worthy of the name in terms of innovation ability. We still have a long way to go.
There are some problems with higher education in our country. We have a high educational attainment rate, but we lack cutting-edge researchers. We generally pursue a general and comprehensive education but have no significant advantages or distinctive features. We emphasize knowledge and practicality, but there's still a gap between us and other countries regarding innovation. We've developed far more general talents than the most outstanding and innovative ones.
Therefore, China's future development can only rely on high-end leadership and innovation-driven development strategy. And the core of this strategy is the top talent. The top talent we're talking about isn't only the core talent in basic research, applied research, core technology, and cutting-edge research, but also the top talent in all fields, in all aspects, from the law, to finance, to social governance, to national management. I think the top talent will be the most crucial factor in a country's high-end leadership and innovation-driven development strategy.
Charles Li, chairman and founder of Micro Connect
I have been in finance for more than 25 years now, including 11 years running the Hong Kong stock exchange. And I think that experience gave me tremendous insight as to how the financial system works in our economy and in our society.
I think that the modern Wall Street model, which has worked wonderfully for over 100 years now, works for the industrial age, because the economy at the grassroots level is unclear, and very difficult to gather information from, so you need a centralized, institutionalized, professionally staffed Wall Street to organize everything together so that information can be discovered, price can be discovered, and execution can be delivered in the traditional financial market sort of systems.
And I believe that we are now coming to the age where fundamental disruption is going to happen to financial services as well. Because at least in China today, the entire economy has largely become cashless. What that means is that most of the financial activities in China, even at the smallest business level, are completely digital, which means that they're completely transparent. With the digitalization of the businesses at the grassroots level transparent and digital, the question becomes do we still need to force the little guys to organize into big corporations?
Millions of them never will.