BEYOND Expo 2023 calls for companies to release new products at the tech event, an exclusive opportunity to showcase innovation.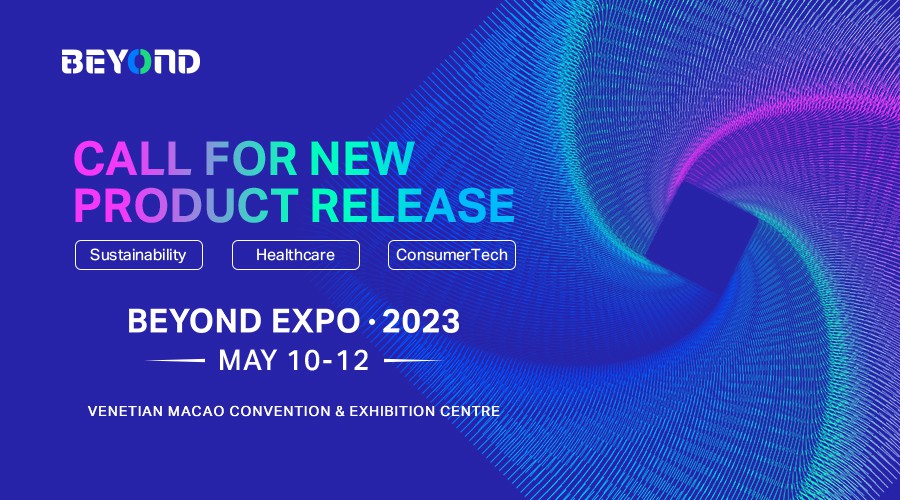 Market competition is becoming increasingly fierce as products and technologies are constantly being updated.
If you want to showcase the latest and most innovative products of 2023, raise brand awareness and influence globally, demonstrate your company's potential, attract the attention of global technology innovation enthusiasts and customers, and debut your latest products on an international platform, BEYOND Expo gives you the perfect opportunity.
As an international technology exchange platform, BEYOND Expo provides a global stage to showcase the latest cutting-edge technological products and creates an exciting atmosphere for product launches.
Don't miss the chance to exhibit your new products at BEYOND Expo!
50 spots only, scan or click here to submit information and debut your products to the world.
Maximize your returns with reduced costs.
The BEYOND Organizing Committee will offer a complimentary expositionspace of up to 108 square meters (worth up to RMB 314,000) to applicants approved for new product releases. BEYOND Expo 2023 will take place at the Venetian Macao Convention and Exhibition Center, spread across approximately 100,000 square meters, providing a professional platform for innovative companies in consumer technology, healthcare, and sustainability. With over 1,000 exhibitors, including Fortune 500 corporates, large cross-border enterprises, tech unicorns, and startups participating in this year's event, the exhibition features state-of-the-art technology and products. Companies with new products from all industries are welcome to apply, participate, and make an outstanding appearance at BEYOND.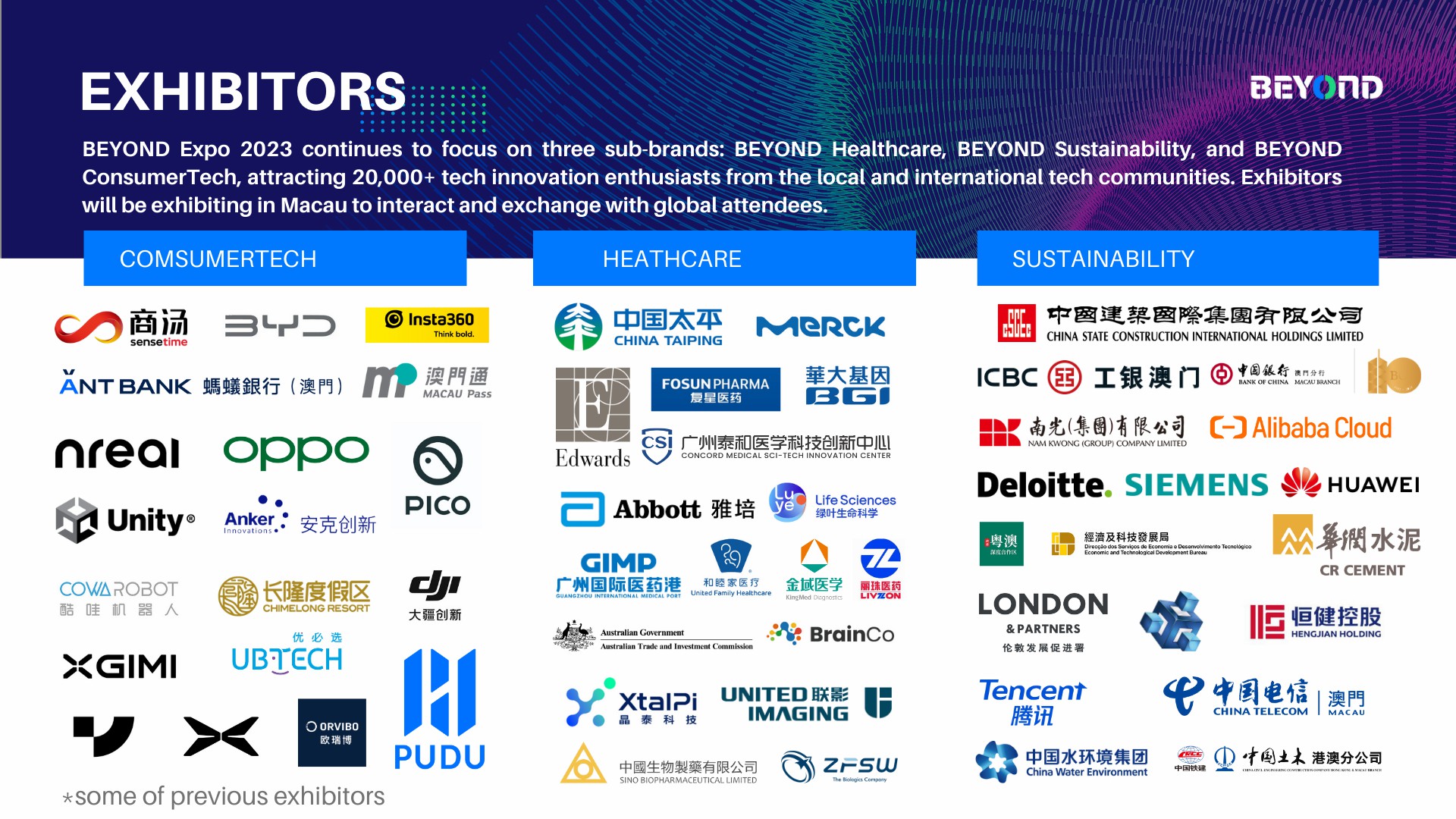 Previous exhibitors
Media exposure.
BEYOND Expo 2023 will invite over300 mainstream media to participate and cover the event, increasing the exposure of the new products and attracting global attention. These products will thus stand out from the competition and attract more consumers. Furthermore, the Organizing Committee will provide opportunities for media and exhibitors to network and exchange thoughts and ideas. Events such as Media Tours and Media Networking will also be held to connect with media partners and learn more about advanced technological concepts and brand culture in various fields. This will give enterprises increased exposure and an opportunity to present their cutting-edge tech products to media from all industries. The BEYOND Organizing Committee will also invite Key Opinion Leaders (KOL) from the technological innovation sector to the exhibition area to experience the new products and interact with participants on site.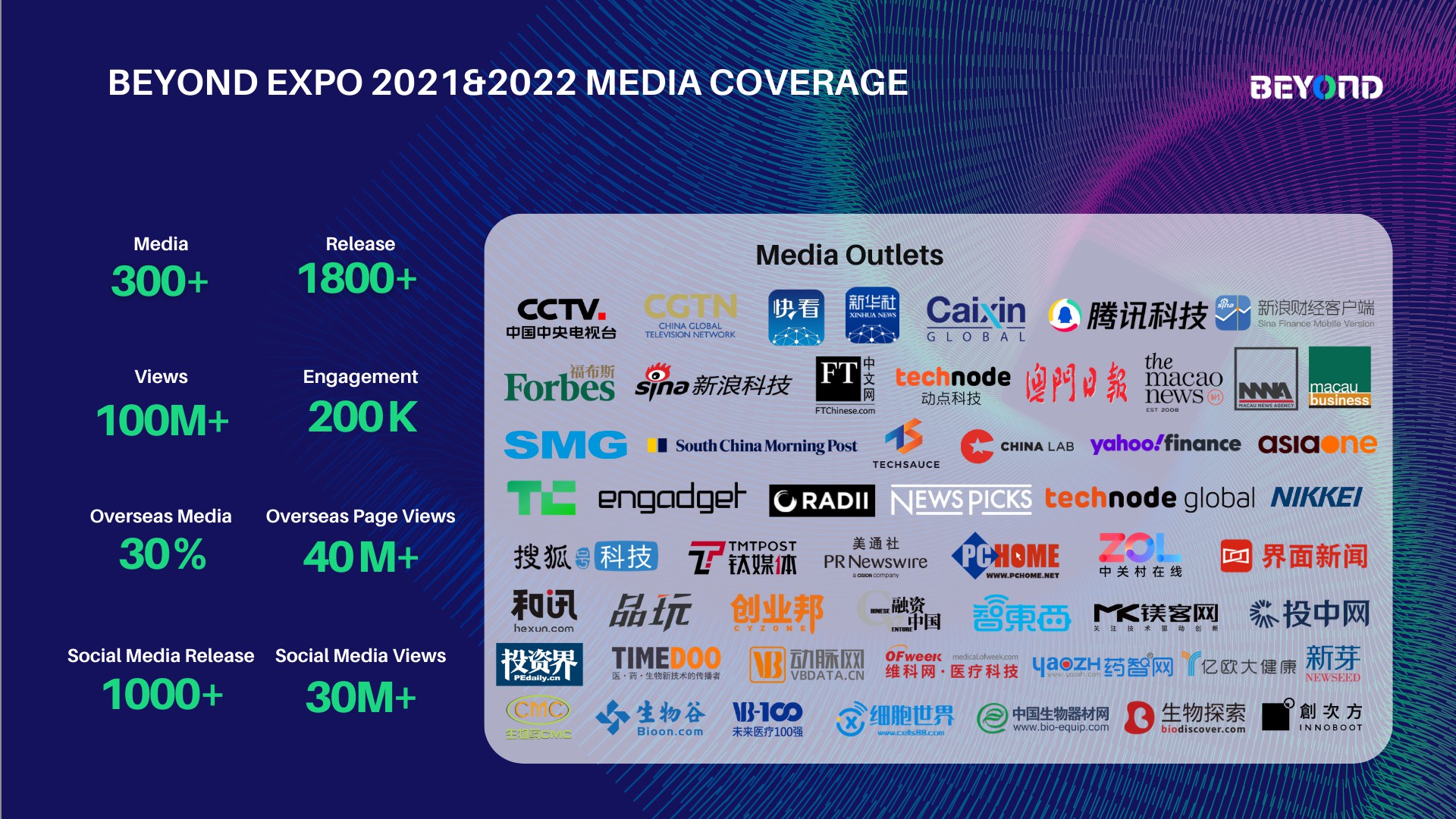 Previous Media Coverage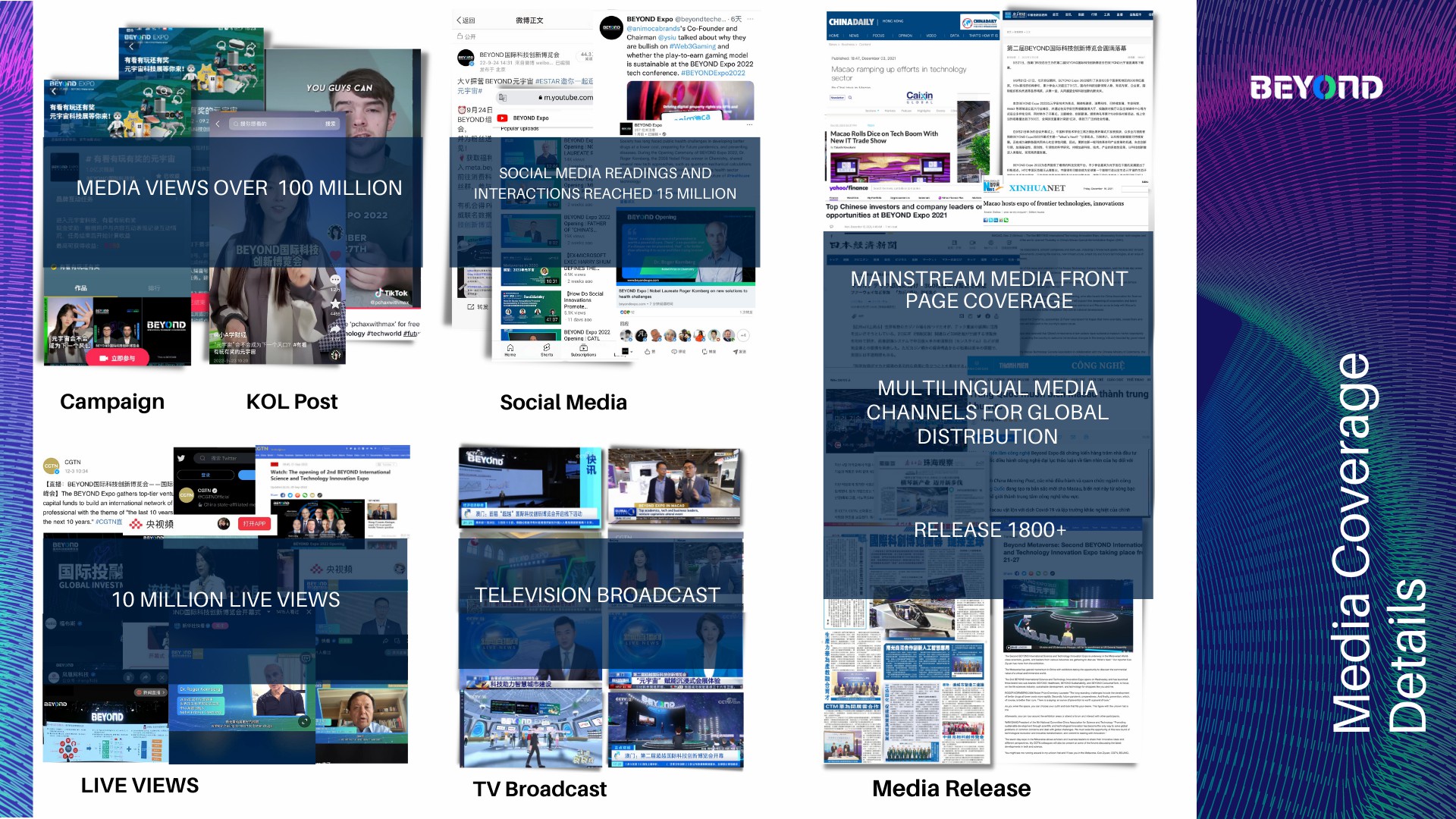 Previous media coverage
Official support.
The BEYOND Organizing Committee will provide comprehensive support for the productrelease, both online and offline. This includes a pre-expo warm-up, event announcements, and product launch promotions across all channels, such as the BEYOND official website, the BEYOND app, and domestic and international social media platforms. Currently, BEYOND has over 150,000 followers on its official social media, with the total engagement of the posts published during the conference exceeding 10,000,000. To enhance the recognition and awareness of new products during the expo, the organizers will implement a combination of online and offline interactive activities. In addition, they will focus on continued exposure after the expo to attract more offline attendees to participate in the event and help online users understand the advantages of the products.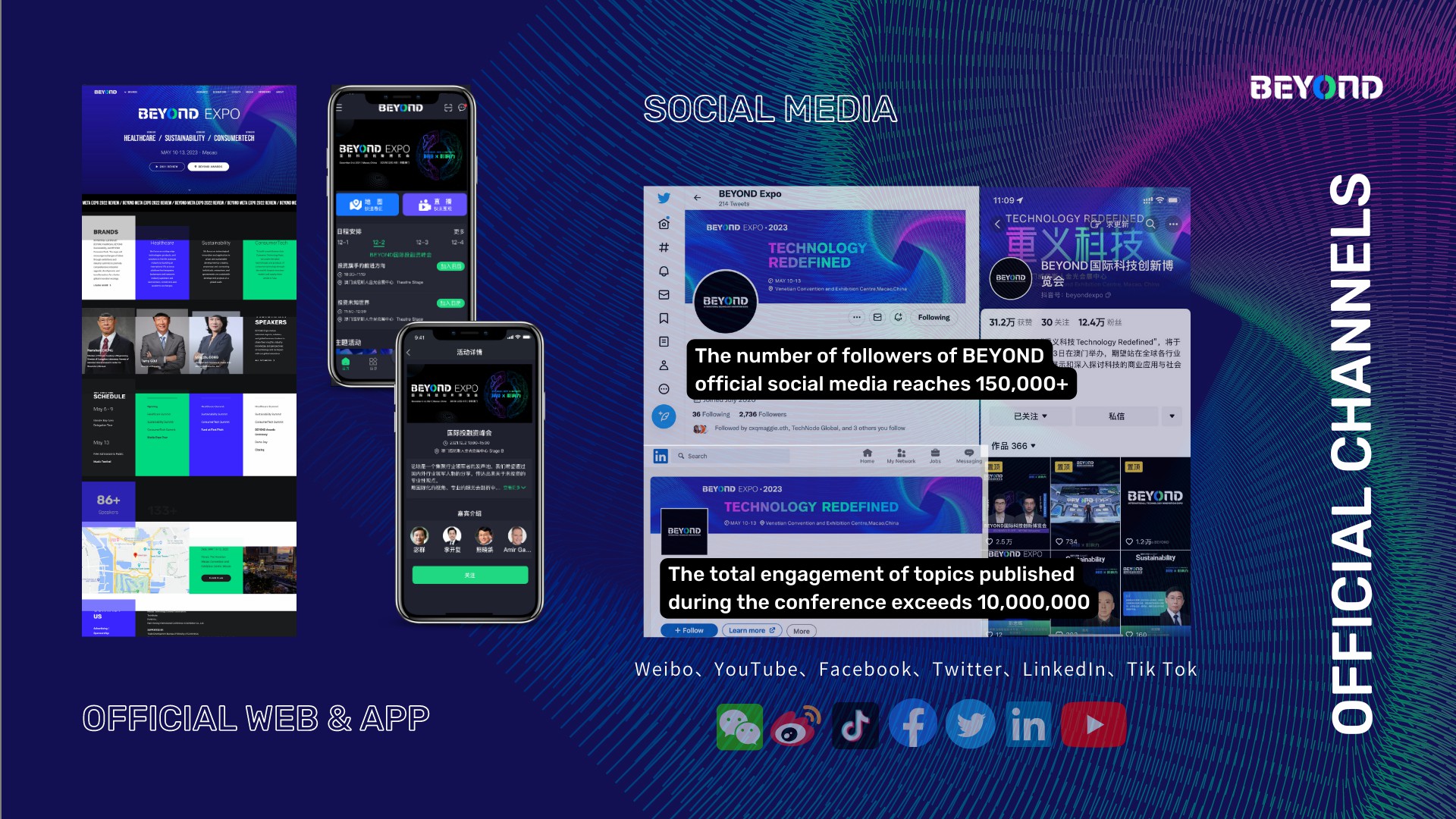 BEYOND Expo's official news channels
We look forward to seeing you in Macao in May at BEYOND Expo!
Technology is driving us towards a smarter future.
We look forward to spark a trend of innovative technological products in the post-pandemic era in Asia and raise the profile of Asian technology on the global stage.
We hope that BEYOND Expo can serve as a global launch platform, and we look forward to seeing more interesting, insightful, and valuable "new gadgets" at the product release event!
If you would like to showcase your products to a global audience and capture the interest of technology enthusiasts, please scan the QR code below to submit your information, or click [here]. We will review your submission as soon as possible and get back to you shortly. We look forward to your participation!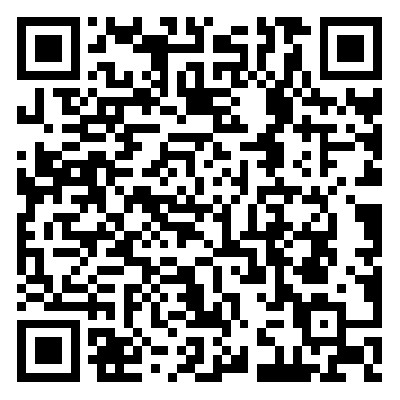 50 spots only, scan or click here to submit information and debut your products to the world.
About BEYOND
Since 2020, BEYOND Expo has been held twice with great success. It has become one of the largest and most influential international technology expositions in Asia, attracting 800+ exhibitors and 55,000+ attendees worldwide. More than 150 industry forums featuring 500+ innovative business leaders as speakers will provide a global platform for insightful technology exchange.
BEYOND has officially announced that "Technology Redefined" as the theme for BEYOND Expo 2023, which will be hosted in Macao from May 10 to 12. BEYOND Expo 2023 is set to reach a new high in terms of scale, attendee influence, diversity of industries, companies, number of exhibitors, and overseas visitors. There will be more than 100 events and networking sessions. We look forward to connecting with global tech innovation enthusiasts and facilitating in-depth interaction in all fields, including enterprise, product, capital, and industry to promote the global tech scene in the Asia-Pacific region and the world.
For more cooperation, please contact us:
Business Partnerships: [email protected]
Media Partnerships: [email protected]
Other Inquiries: [email protected]