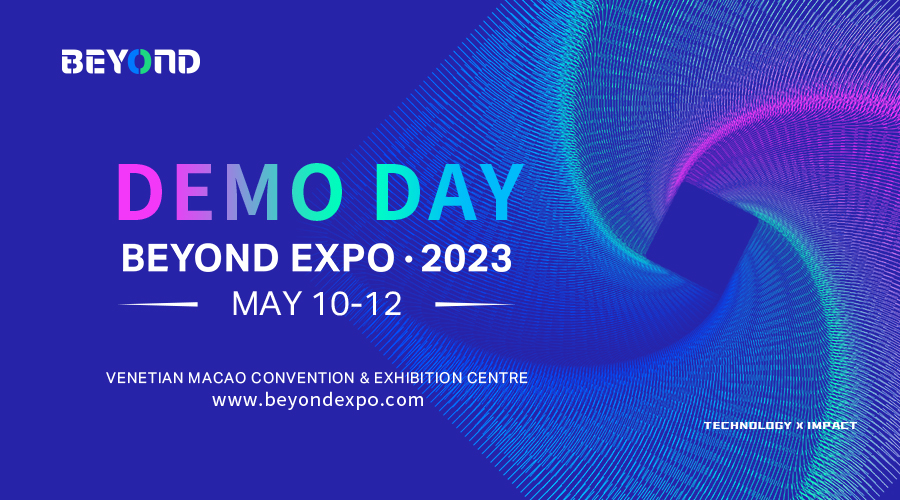 As important events of BEYOND DEMO DAY, the ConsumerTech Roadshow, the Sustainability Roadshow, and the Healthcare Roadshow will land on the BEYOND Expo Demo Stage between 13:00-15:00 on May 10, 13:00-15:00 on May 11 and 9:30-11:00 on May 12, respectively. The events are live roadshows, where startups can demonstrate their scientific work, thus promoting the integration of technological innovation industries and financial capital. The roadshow schedule will be updated further.
ConsumerTech Roadshow
NeuroBot
NeuroBot has independently developed a cloud platform on machine vision software, which is based on a large model, adaptive AI, generative AI and other cutting-edge technologies. It offers online character recognition, defect detection, target positioning, dimensional measurement and other functions in the cloud, providing developers with a complete one-stop development tool chain of image acquisition, image labeling, algorithm development, algorithm packaging and application integration. We are committed to becoming the world's most user-friendly and widely implemented machine vision development platform. The company is invested by SIG (U.S.), KIP (South Korea), PNP (U.S.), CITIC Group and other well-known institutions from home and abroad. The founding team members come from Tsinghua University, Peking University, Renmin University, and other famous universities. They have successfully implemented thousands of intelligent manufacturing scenarios for BYD, Bayer, Sany Heavy Industries and Caterpillar.
Beijing Tashan Technology Co. Ltd.
Tashan Technology is a national high-tech enterprise focusing on artificial intelligence haptic sensory chips and solutions.
The company's technical team includes graduates from top domestic and international universities. The founders, Sun Tengchen and Yang Wuqiang, graduated from Tsinghua University. The chief scientist, Steve Furber, is a leading scholar in the field of brain-like chips.
The world's first digital-mode hybrid AI haptic chip, which is developed independently by the company, has solved the global technical problems of haptic multi-dimensional perception signal analysis and multi-chip cooperative perception control. It has been widely used in many fields such as intelligent cockpit, smart home appliances and urban digitalization, marking the industrialization stage of artificial intelligence haptic perception.
Aerofugia
Aerofugia is a technology company focusing on low-altitude travel and in-car flight and practitioner of the new aviation strategy proposed by Geely Technology Group.
With "Technology Enlightens an Easy World" as its corporate mission, Aerofugia is committed to smart low altitude transportation by focusing on the intelligent life scenario of vehicle-drone integration. We are creating innovative cross-border technology products and continuing to innovate around the low-altitude travel and vehicle flight business segments.
Headquartered in Chengdu, with branches in Shenzhen and overseas, Aerofugia is a high-tech enterprise with excellent scientific research capability, lean manufacturing capacity and a perfect service system.
Aerofugia will continue to serve the world and build a new industry that combines low-altitude travel with spatial and temporal data.
DeepGlint
DeepGlint is an industry-leading artificial intelligence company that focuses on the deep integration of advanced computer vision, big data analysis, robotics and human-computer interaction technologies with application scenarios. It provides AI products and solutions for smart finance, city management, commercial retail, rail transportation operations and maintenance, sports and health, the metaverse and other fields. Founded in 2013, the company is an early explorer and practitioner of the domestic computer vision industry and algorithm technology. DeepGlint was listed on the Science and Technology Innovation Board of the Shanghai Stock Exchange in March 2022, becoming the first A-share AI computer vision listed company.
Elephant Robotics
Founded in 2016 in Shenzhen, Elephant Robotics is a technology company specializing in robot design and production, operating system development, intelligent manufacturing services and educational program development, serving industrial, commercial, educational and scientific research fields. The core team consists of returnees who have graduated from the United Kingdom, United States, Australia and elsewhere. The company has established joint labs with several reputed universities globally to make breakthroughs in key technologies. With the vision of "Enjoy Robots World," Elephant Robotics has developed its own robots, including bio-robots (MarsCat, metaCat), and collaborative robots (myCobot, myPalletizer, myAGV, mechArm, myBuddy, ultraArm). Elephant Robotics has been deeply engaged in the field of textbook research for many years and launched a series of robotics discipline and corresponding courses. The curriculum aims to enrich the discipline system, improve the depth of students' knowledge and accumulate their project development experience.
FastCo Pte. Ltd.
FastCo is a startup focused on building innovative technology and solutions for the non-executive job sector. It operates FastJobs, Southeast Asia's top non-executive job portal, and FastGig, a flexible-work recruitment app.
We serve the over $1 billion manual, service and semi-skilled workforce market by making recruitment simple, effective and fast with our innovative technology solutions. FastCo now holds a highly defensible leadership position and has a competitive advantage in Southeast Asia with number one positions in Singapore and Malaysia.
We uplift the livelihoods of underserved job seekers by providing equal access to job opportunities in Southeast Asia through technology.
Sustainability Roadshow
BEYOND and China Alliance of Social Value Investment are launching a special roadshow on sustainable development, featuring a range of sustainable projects from China and around the world. We look forward to creating a rule-based and profit-oriented industrial ecology with all partners concerned about sustainable development.
Here's the partial list of the special roadshow:
Powered Carbon
Powered Carbon is a green energy-driven electro-catalytic carbon utilization company founded in 2021 in Shenzhen. Powered Carbon uses green power (photovoltaic, wind and hydroelectric power) to drive electrocatalytic and synthetic biology technologies to convert carbon dioxide into different types of bulk chemicals such as formic acid and acetic acid, fine chemicals such as ectoin (a cosmetic additive) and alternative proteins. Powered Carbon can provide customers with comprehensive carbon utilization solutions that include the conversion of carbon dioxide into green and low-carbon products. Powered Carbon's technical team comes from various disciplines such as chemistry, biology, materials and mechanical engineering. The core technology has been licensed with more than 10 high-value patents.
Powered Carbon has established CRO cooperation with the Chinese Academy of Sciences and other central enterprises, state-owned enterprises and listed companies. Based on the "electrochemistry+synthetic biology" platform technology, we have customized a number of pipelines from carbon dioxide to green low-carbon end products for customers, while promoting the application of low-carbon technology in various industries.
Powered Carbon is committed to becoming a "Power to X" chemical company, driven by new energy and green power to convert carbon dioxide into various chemical products.
Beijing Jiuyao Intelligent Technology Co. Ltd.
Founded in 2018, Jiuyao Intelligent mainly develops and manufactures industrial-level inter-field logistics driverless products and L4-level engineering autonomous vehicle solutions, such as autonomous tractors, autonomous counterbalanced forklifts, autonomous trucks, and self-driving cars modification kits. The products have been widely used by dozens of consumers, such as automotive OEMs, upstream and downstream suppliers, FMCGs, airports, electric power companies and petrochemical industries.
The self-developed "full range of industrial-grade autonomous products for the whole work chain" is the only product that can realize the entire process of autonomous operation in the industrial logistics field in China.
Guangxi Wuzhou Guolong Recycling Resources Development Co.
Guolong Recycling Resources has been focusing on recycling and comprehensive utilization of waste plastic resources. We have the largest 17 recycled plastic production lines in China, which can recycle and process 150,000 tons of waste PET and 100,000 tons of waste HDPE per year. We are the first company in China to obtain the FDA (cou A-H) certification for the whole plant. We have established China's first R&D center for recycled plastic food contact technology, jointly with the National Key Laboratory for Food Contact Material Testing. We plan to raise RMB 200 million in Series A financing to supplement PET and HDPE projects' working capital and improve PP projects.
Shenzhen Ruoxin Technology Co. Ltd.
Ruoxin Technology is a team engaged in memory resistor-based storage computing processors and multiple brain-like algorithms, which break the bottleneck of von Neumann architecture and Post Moore's Law. The core team members are from the team of inventors of the memristor and Bell Labs/University of California. Ruoxin designed and developed the integrated storage and computation processor mainly for running impulse neural network (a kind of brain algorithm), simulating front-end pre-processing module and neural network module, fully learning and playing the advantages of the brain, including sparse computing, low power consumption, parallel computing. It has the advantages of high computing power, low latency and low power consumption.
Shenzhen Sengong New Material Technology Co. Ltd.
Founded in 2018, with headquarters in Shenzhen and production base in Shandong province's Linyi City, Sengong focuses on the research, development, production and sales of PVA functional film materials, a new green and environmental-friendly material. The company has developed four product lines around PVA new materials such as water-soluble film, recycled degradable film, barrier film and optical film. Currently, the water-soluble films represented by laundry beads film have been mass-produced and sold. Our corporate vision is "to create a plastic-free and environmental-friendly society," and we are actively working on the development of new products and environmental protection measures to achieve sustainable development and resource recycling for enterprises, the environment and society.
Shenzhen Jinghua Xiangkong Technology Co. Ltd.
Founded in 2019, Shenzhen Jinghua Xiangkong Technology Co. Ltd. is an innovative high-tech company focusing on millimeter wave radar solutions. We are committed to providing high-quality millimeter wave radar vital signs detection solutions for customers in various industries around the world. Our products now mostly comprise of water radar early warning system and baby monitors. After market trend analysis, the integration of information, channels, technology and talent development, we have become a modern high-tech enterprise, integrating research and development, sales, production and service. We enjoy the technical support of Beijing, Chengdu and other institutions of higher learning, therefore building a global-oriented business and service system.
Brighton EdTech
Neolingo is a mobile app with a unique linguistic solution called the puzzle-block system, which focuses on simplifying comprehensive "sentence structuring" into a five-block system. With this unique solution, we are able to speed up the language learning process five times faster, especially for languages that are exceptionally different both linguistically and culturally. For example, English speakers find it exceptionally difficult to learn Chinese, Korean and Japanese because the sentence structure is entirely different, and it takes the brain longer to put into use. With five years of research and development in the education industry, the app has drawn 15,000 paid customers so far. Neolingo has seen 100,000 downloads, with revenues crossing $200,000 in Mongolia, one of the Asian markets. We are planning to expand to Japan in 2024 and the United States, United Kingdom, the Philippines and Vietnam in the next five years.
We are a startup with three female co-founders and a dedicated team of 15 people who have been working together for five years. Our goal is to make a positive change toward quality education, provide an inclusive learning opportunity for all, while promoting one of 17 SDG goals.
OpenGrid Technologies Co.
OpenGrid Technologies aims to alleviate the infrastructure burden associated with electrifying America's aging grid to accelerate electric vehicle adoption. We design and manufacture next-gen energy-storing EV charging stations, enabling fast charging to become ubiquitous in the United States.
Bioscience
WAT Medical Enterprise Ltd.
WAT Medical is researching innovative wearable therapeutic technologies based on targeted neuromodulation technology. The company has a state-of-the-art R&D and design center in North America and a manufacturing facility in China, which complies with the quality system of each country's medical devices and holds more than 70 Chinese, U.S. and European patents. The company's main products are anti-emetic bracelets and headache patches. The targeted nerve technology can safely and quickly suppress discomforts without side effects, giving users a new smart health experience. Our products have been certified by medical registries in seven countries, including China, U.S., U.K., Canada and Australia, and many clinical results have been published in top international journals. The products have also been sold in more than 30 countries and recognized by more than 100,000 users worldwide. The technology has also been featured in media outlets, including People's Daily Online, CCTV News, CCTV Finance and NHK. WAT Medical aims to provide innovative wearable therapy products for global users, provide convenient medical services and create a more comfortable and healthy living experience.
Zhuhai Mingyi Medical
Mingyi Medical is a high-tech enterprise specializing in researching, developing, producing and selling 3D and related innovative precision medical devices. We are committed in the research and innovation of minimally invasive surgery, aiming to provide precise treatment solutions for patients by alleviating their pain and allowing them to heal as soon as possible. Since its establishment, we have cooperated with Guangzhou Laboratory, Guangzhou Medical University, National Respiratory Research Institute, Institute of Digital Research of Chinese Academy of Sciences, Tsinghua University, Sun Yat-sen University and other research institutions. In 2015, we successfully developed the first medical-grade naked-eye 3D display system with independent intellectual property rights. This system is widely used in clinics and have received rave reviews. Our R&D team mainly focuses on the physical design of large medical equipment systems, advanced medical algorithm software and clinical data analysis and conversion research. We are now continuing to launch high precision medical equipment in line with the development of the medical frontier. s
Cell4D Pte. Ltd.
Cell4D is the world's first single-cell identification and sorting platform based on cellular force histology, which is the "facial recognition" of cells. Cell4D is the first label-free, real-time, high-throughput, low-cost cellular forceomics chip that is the foundation of life and the key to deciphering every disease. For each disease, we can efficiently collect unique cell mechanics fingerprinting data, which is as significant and important as the  human genome database. Combined with artificial intelligence, it empowers cellular therapy, drug discovery and precision medicine. Our team of scientists is drawn from top European labs, as well as serial entrepreneurs, management talent and industry resources. The project has also been selected for the Merck Accelerator, Qiji Ventures (formerly YC China). As one of the only two Chinese companies selected for MTI APAC, the world's largest life science gas pedal, Cell4D now has several top pharmaceutical clients and partners. We look forward to exploring this fast-growing trillion-dollar market and defining the future of life sciences together.
Shenzhen Juyue Medical Technology Co. Ltd.
Founded in Shenzhen in 2020, Juyue Medical focuses on the application of artificial intelligence in the medical field.
With clinical research as our main application area, we combine artificial intelligence, medical big data and medical knowledge to improve medical big data assets for medical institutions nationwide. We hope to build an integrated clinical research execution and management platform and help institutions to join the smart healthcare industry.
Through the collection, cleaning and structured processing of clinical data, we established clinical big data centers for healthcare management departments, research hospitals, and other institutions. We offer visualized data for clinical research, hospital management and healthcare management, as well as provide counseling for clinical decision-making, risk assessment and disease prediction.
GeCell Therapeutics
Founded in 2017, Gecell is a clinical-stage gene and cell therapy company backed and incubated by Shanghai Fosun Pharma. The company's founder, Professor Xu Tian, is a world-renowned geneticist and currently works as the vice president of Westlake University. The core team has more than 15 years of experience in research, development and industrialization of tumor immunological drug products. The company independently developed an innovative RNA-guided transposon-mediated non-viral gene writing technology (ACTinG), which can accurately and efficiently (> 10Kb, 60%) to insert large fragments of genes into the genome — it is the first of its kind of innovation in China and elsewhere. Relying on core technologies, the company also has established differentiated products for rare genetic diseases and tumors.
These are the highlights of the three roadshows. More details of the investment events will be announced in the next two weeks. During the three-day BEYOND Expo, top global investors will attend the forum to discuss investment opportunities and future investment trends. They will also have an in-depth interaction with innovators and entrepreneurs at the Fund at First Pitch and Innovation Roadshow events. We hope to connect high-quality projects from all over the world and create a win-win investment environment.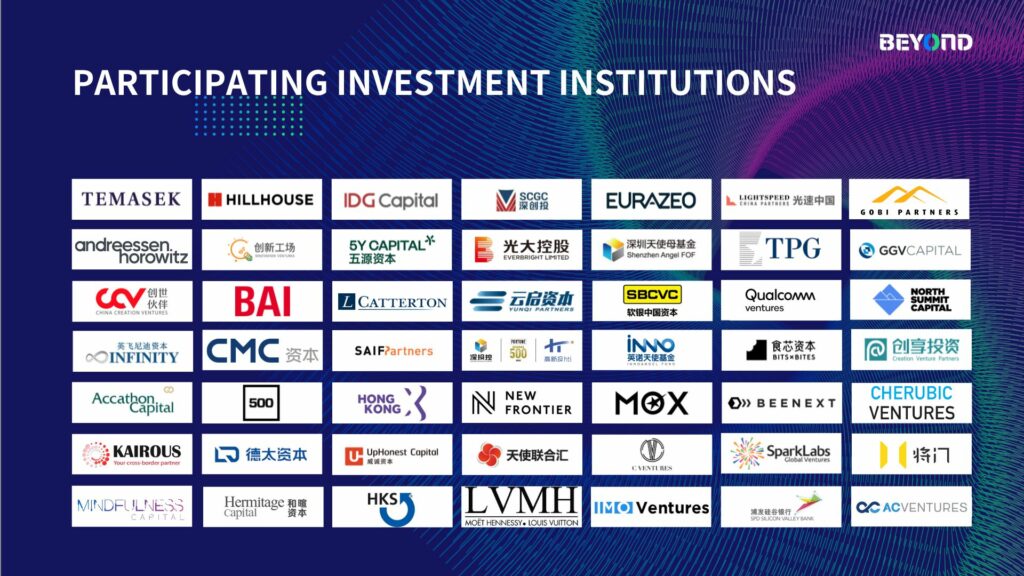 In the last two investment events, investment firms including Temasek, Hillhouse Capital, IDG Capital, Shenzhen Capital Group Co. Ltd., Eurazeo, Lightspeed China Partners, Gobi Partners, Andreessen Horowitz, Sinovation Ventures, 5Y Capital and China Everbright have made excellent contributions to the development of startups. The Tsinghua Alumni CIE Competition (B&R Area) aims to build a bridge between enterprises and investors, and help companies to attract sufficient capital by showcasing their technological innovations to investors. Meanwhile, it is also an opportunity for investors to fully learn about the products and their concepts, and reduce the investment risks by getting more accurate information. The two sides will work together to promote the high-quality development of cutting-edge technology.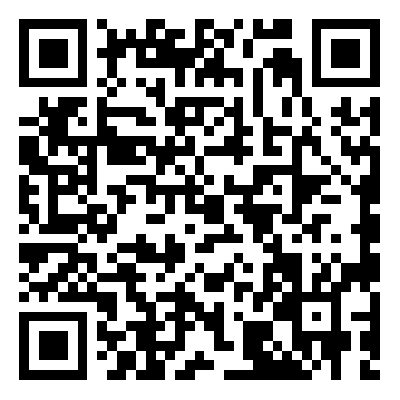 Application channel for enterprises & investors
About BEYOND
Since 2020, BEYOND Expo has been held twice with great success. It has become one of the largest and most influential international technology expositions in Asia, attracting 800+ exhibitors and 55,000+ attendees worldwide. More than 150 industry forums with 500+ innovative business leaders as speakers will provide a global platform for insightful technology exchange.
BEYOND Expo will be held at the Venetian Macao Convention and Exhibition Center, which is spread across approximately 100,000 square meters and can accommodate more than 1,000 exhibitors. We expect more Fortune 500 corporates, large cross-border enterprises, tech unicorns, and startups to participate in this year's event. At the same time, there will be more than 100 events and networking sessions. We look forward to connecting with global tech innovation enthusiasts and facilitating in-depth interaction in all fields, including enterprise, product, capital, and industry to promote the global tech scene in the Asia-Pacific region and the world.
Business Partnerships: [email protected]
Media Partnerships: [email protected]
Other Inquiries: [email protected]