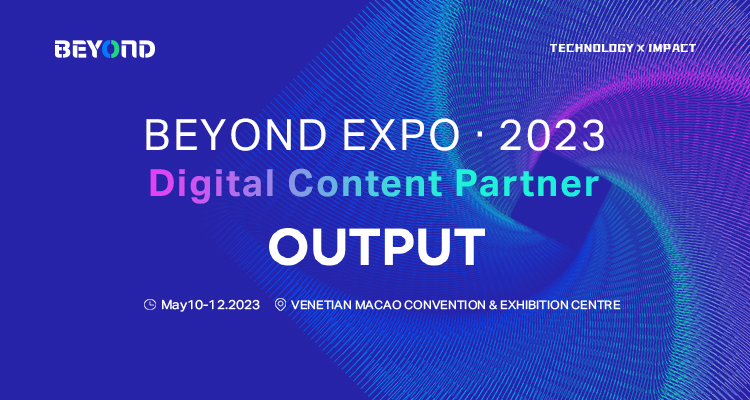 OUTPUT, China's leading digital content platform, has partnered with BEYOND Expo, where it willlight up the main screen, with naked-eye 3D digital display, at the expo entrance. The company's founder and CEO Liu Yinmeng will give her insights about the "values of digital content" at the BEYOND ConsumerTech event.
OUTPUT's participation makes BEYOND Expo more diverse digitally, fusing the power of technology and art. The screen, as a medium, allows global audiences to get a close peek into the cutting-edge trends in content technology and provides a glimpse of Chinese digital content companies and their technological innovation, content creation and industrial innovation.
1.Micro Wave
OUTPUT Lab created this naked-eye 3D artwork exclusively for BEYOND Expo 2023. The particles in the image are a metaphor for the expo's theme, "Technology Redefined," with the tidal wave of particles forming the BEYOND Expo 2023 logo. The particles are the smallest unit in the image, yet they have the power to create and together become a force of change.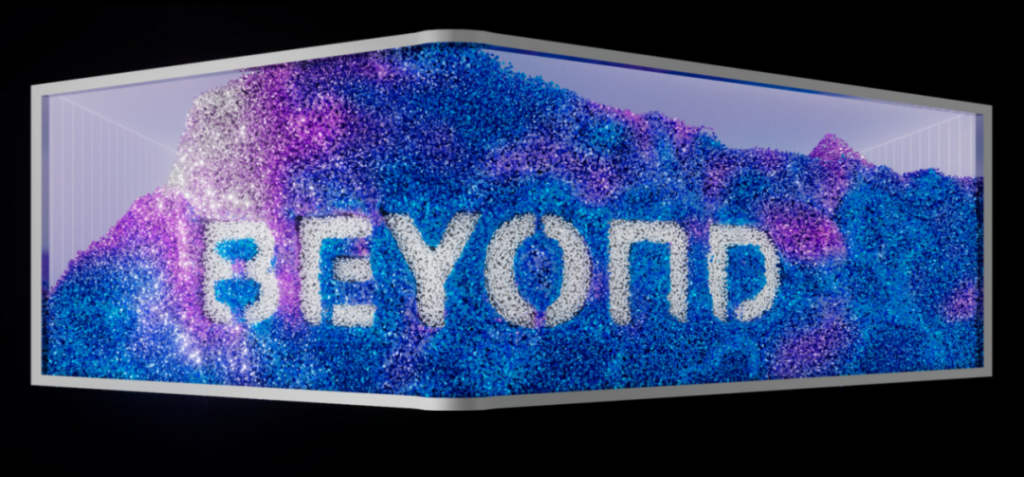 2.Alone Together
This naked-eye 3D piece was created by Radugadesign Studio, a digital content creation team contracted by OUTPUT. The work uses the objects in a room as thematic elements, and as the narrative unfolds, ordinary interior objects begin to expand and fill the space. The work seeks to remind us all that we are not alone, even in a closed environment, and that emotions, feelings and interests exist around us, even in a virtual space. The work has been exhibited in landmarks around the world.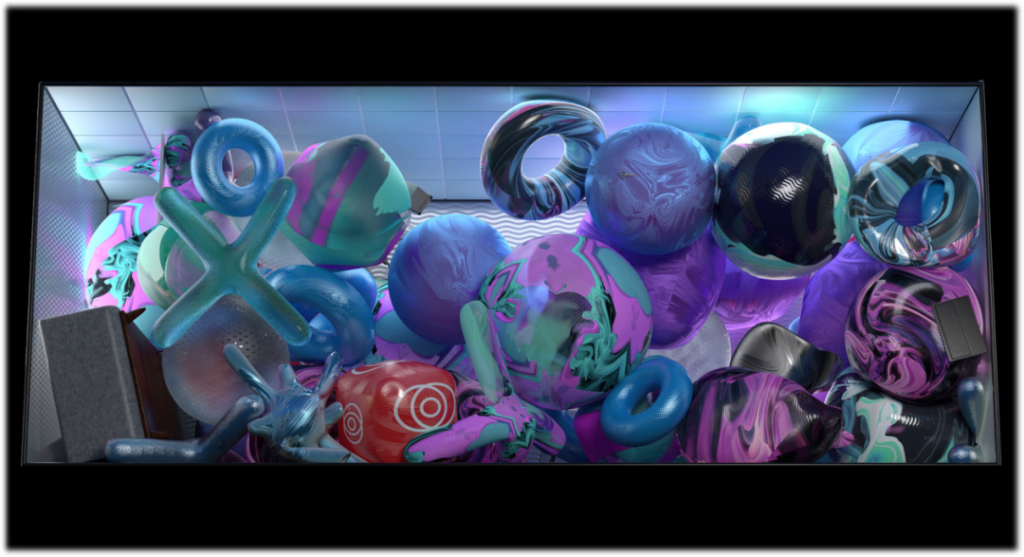 3.PHOTOSYSTEM II
In line with the expo's "Sustainability" theme, OUTPUT's digital content creation team Zünc Studio has created a series of six animated videos based on the photosynthesis process, offering new interpretations and reflections on the power of plants. The artists see the plants' photosynthetic system as a series of mysterious and complex natural mechanisms that can inspire humans to understand how to deal with the symbiosis between humans and nature.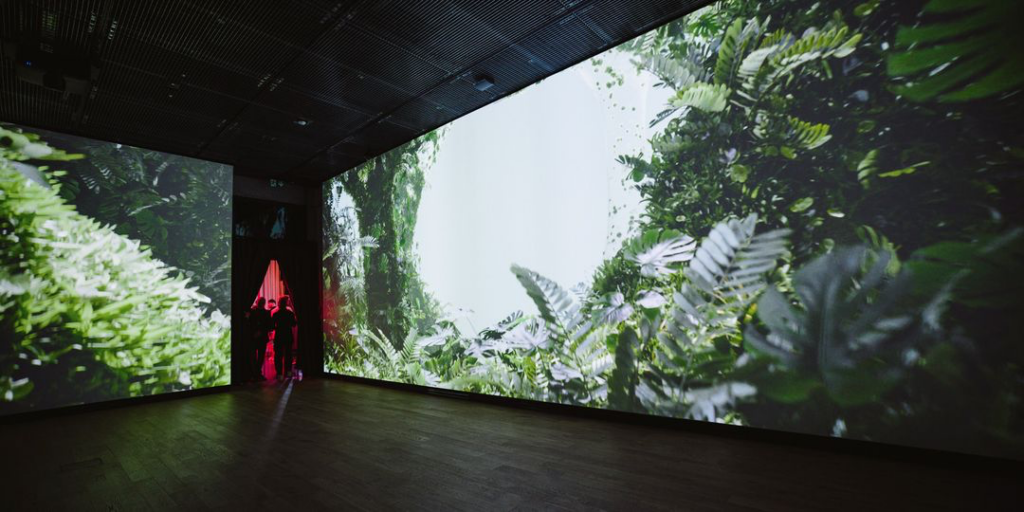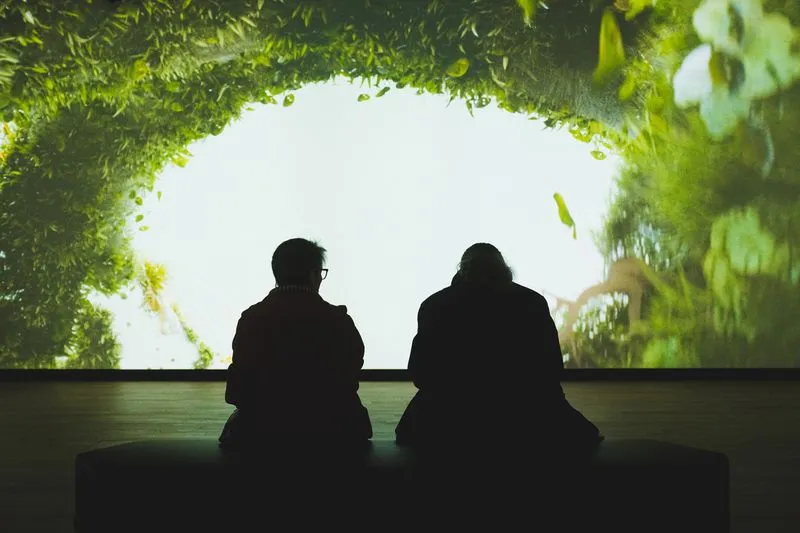 About OUTPUT
OUTPUT digital content platform is built around the core vision of "digital content-digital experience-digital culture" and has completed the ecological construction of 1,000 top global digital content creators. It has helped 3D content creators in the metaverse era to achieve closed loop commercialization, from creation to product, covering three major fields: real estate, consumer and technology internet, and forming a considerable management scale of content asset.
OUTPUT focuses on cutting-edge content innovation in the field of technology and art through four business segments: digital content, digital meta-media, digital scenes and 3D asset platform, creating a closed loop of digital content production and operation that combines reality and reality with global competitive advantages. It is committed to exploring new platform opportunities created by new digital content.
OUTPUT has served over 200 large- and medium-sized enterprises, creating phenomenal digital content and experiences for the Palace Museum, Tencent, SenseTime, Alibaba, Taikoo Li, K11, LVMH Group, Kering Group, Burberry and other leading global brands. It is also among the first members of the Ministry of Industry and Information Technology's XR Industry and Standards Promotion Committee and the XRMA. OUTPUT is listed among the Top 30 new businesses in the 36 Kr metaverse.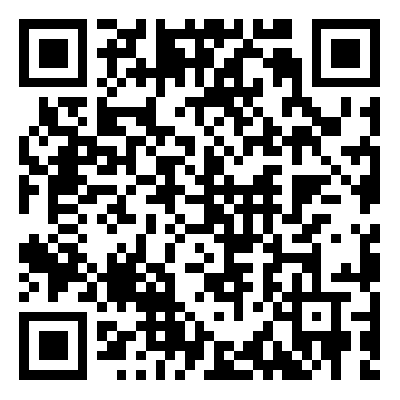 scan the QR code to register
About BEYOND
Since 2020, BEYOND Expo has been held twice with great success. It has become one of the largest and most influential international technology expositions in Asia, attracting 800+ exhibitors and 55,000+ attendees worldwide. This year, more than 150 industry forums featuring 500+ innovative business leaders as speakers will provide a global platform for insightful technology exchange.
BEYOND has officially announced that "Technology Redefined" is the theme for BEYOND Expo 2023, which will be hosted in Macao from May 10 to 12. BEYOND Expo 2023 is set to reach a new high in terms of scale, attendee influence, diversity of industries, companies, number of exhibitors, and overseas visitors. There will be more than 100 events and networking sessions. We look forward to connecting with global tech innovation enthusiasts and facilitating in-depth interaction in all fields, including enterprise, product, capital, and industry to promote the global tech scene in the Asia-Pacific region and the world.
For inquiries regarding cooperation, please contact us at:
Business Partnerships: [email protected]
Media Partnerships: [email protected]
Other Inquiries: [email protected]