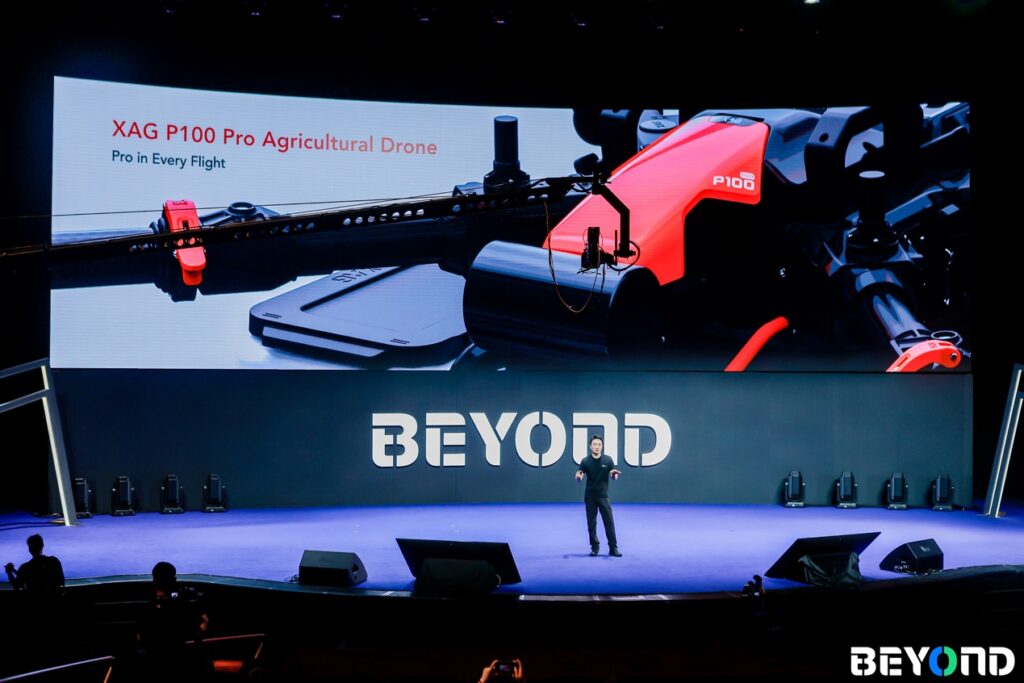 XAG, the world's leading agricultural drones and smart agriculture solutions provider, launched its new generation agricultural drone, the P100 Pro, at the BEYOND Expo 2023. The company's co-founder, Justin Gong, revealed that the P100 Pro is set to empower farmers with its unparalleled efficiency and precision.
XAG has been dedicated to exploring and enhancing agricultural technology for over a decade. The company has been at the forefront of the digital farming by introducing Real-Time Kinematic (RTK) centimeter-level navigation into their agricultural drone and pioneering the industry-first autonomous plant protection drone. With the growing challenges of rural aging and climate change, XAG has continued redefining drone technology for agriculture, as well as striving to provide sustainable and intelligent farming solutions.
The P100 Pro is XAG's latest creation and represents a significant milestone in the company's pursuit of innovative smart agriculture solutions. This electric unmanned aerial system is designed to sow seeds, spray crops and spread fertilizers with unmatched accuracy and efficiency. Building upon the success of its predecessor, P100, the P100 Pro inherits the pioneering integration platform design and fully autonomous flight, while achieving significant upgrades in payload, efficiency, control and stability. With the P100 Pro, farming is as easy as playing a game.
According to Gong, the P100 Pro is more than just an agricultural drone. It represents a new era of digital farming, where precision and efficiency come together to improve crop yields, reduce waste and enhance sustainable agriculture practices.
"We are proud to offer the P100 Pro to the global farming community," Gong said. "We are confident that this drone will bring significant benefits to farmers worldwide and help tackle the challenges facing the agriculture industry."
XAG has once again demonstrated its commitment to innovation, sustainability and precision in agriculture technology. The P100 Pro represents a significant leap forward in the field of smart agriculture and sets a new standard for unmanned aerial systems in farming.