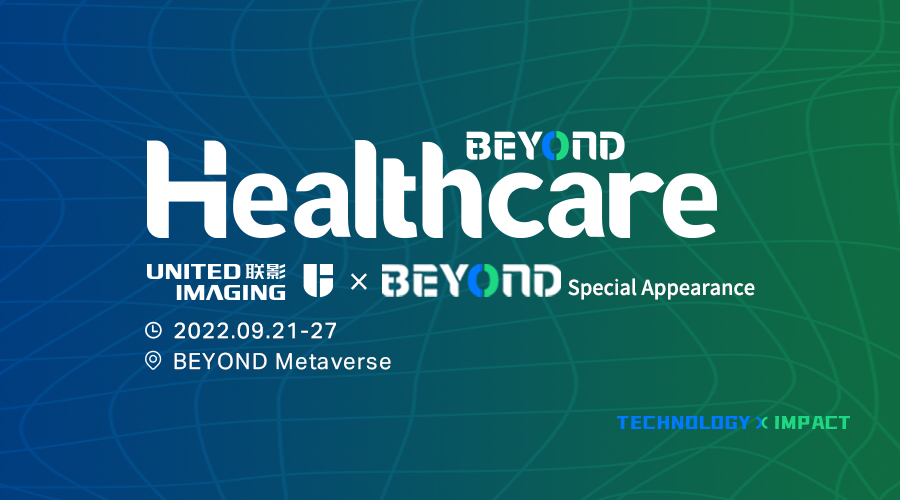 The 2nd BEYOND International Science and Technology Innovation Expo (BEYOND Expo 2022) will be held in the BEYOND Metaverse from September 21st to 27th, lasting for 7 days. Technological innovation and impact have always been a key focus of BEYOND Expo to bring together the global innovation ecosystem and promote cross-border cooperation across various industries.
Shanghai United Imaging Healthcare Co., Ltd. ("UIH") has confirmed its participation in BEYOND Expo 2022 and will make an exciting appearance in the Healthcare exhibition area.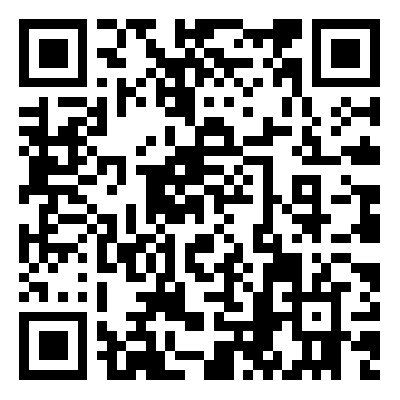 >>Scan the QR Code to attend BEYOND Expo 2022 and learn about the key findings of Shanghai United Imaging Healthcare Co., Ltd. in the metaverse<<
About UIH
Shanghai United Imaging Healthcare Co., Ltd. ("UIH") is a member of the United Imaging Healthcare Technology Group Co., Ltd., which is dedicated to providing, developing and producing high-performance advanced medical imaging, radiotherapy equipment, life science instruments and offers intelligent digital solutions to customers worldwide. UIH was founded in 2011 and headquartered in Shanghai, and has subsidiaries and R&D centers across China, the United States, Malaysia, United Arab Emirates, Poland and other parts of the world.
UIH has a world-class talent team including more than 140 scientists with global experience and more than 500 employees with rich R&D and management experience in the medical industry. And 39% of 5,400 employees are R&D personnel.
UIH has launched over 80 ground-breaking products, including Total-Body PET/CT, HD TOF PET/MR, 75cm Ultra-Wide Bore 3.0T MR, 640-Slice CT Scanner, and Fully Integrated CT-linac. All core technologies are developed in house and have been globally or nationally recognized for world-leading performance.
UIH products have been installed in more than 9,400 medical and research institutes and nearly 900 top hospitals in 53 countries, including the U.S. and Japan. UIH topped China's new market share lists in the PET/CT, PET/MR, MR, CT and Mobile DR sector in 2020.
UIH's remote healthcare information system, UIHCloud, combines cutting-edge technologies such as mobile internet, cloud computing, and artificial intelligence (AI), and offers a series of cloud-based smart solutions for governments, hospitals, research institutes, and individuals. Since 2014, UIH has helped 31 provinces and municipalities in China build local hierarchical medical systems, covering more than 3,000 hospitals and nearly 200 million patients.
About BEYOND
This year, BEYOND Expo 2022 will fully embrace the metaverse, push the boundaries of reality and virtuality, and provide an immersive and interactive experience for all guests. The week-long conference will focus on the three newly-launched sub-brands: BEYOND Healthcare, BEYOND Sustainability, and BEYOND ConsumerTech, attracting 20,000+ tech innovation enthusiasts and 500+ exhibitors from around the globe to the BEYOND Metaverse. Concurrently, BEYOND Expo 2022 will host five summits to discuss key topics around Healthcare, Sustainability, ConsumerTech, Investment, and Web3, inviting tech leaders and industry experts to discuss the future development and growing trends within each sector. Events like Startup Roadshows, Fund at First Pitch (VC meetups) and more than 150 networking events will also be organized in the metaverse to enhance interaction among the global ecosystem players, such as corporate leaders, entrepreneurs, investors, experts, and government representatives.
We look forward welcoming Shanghai United Imaging Healthcare Co., Ltd. to BEYOND Expo 2022 to showcase their AI solutions for diagnosis and treatment for various diseases using full-modal medical imaging. You also won't want to miss out on their key highlights in the metaverse!

For more inquiries, please contact:
Business Partnerships: [email protected]
Media Partnerships: [email protected]
Exhibitor Partnerships: [email protected]
Other Partnerships: [email protected]