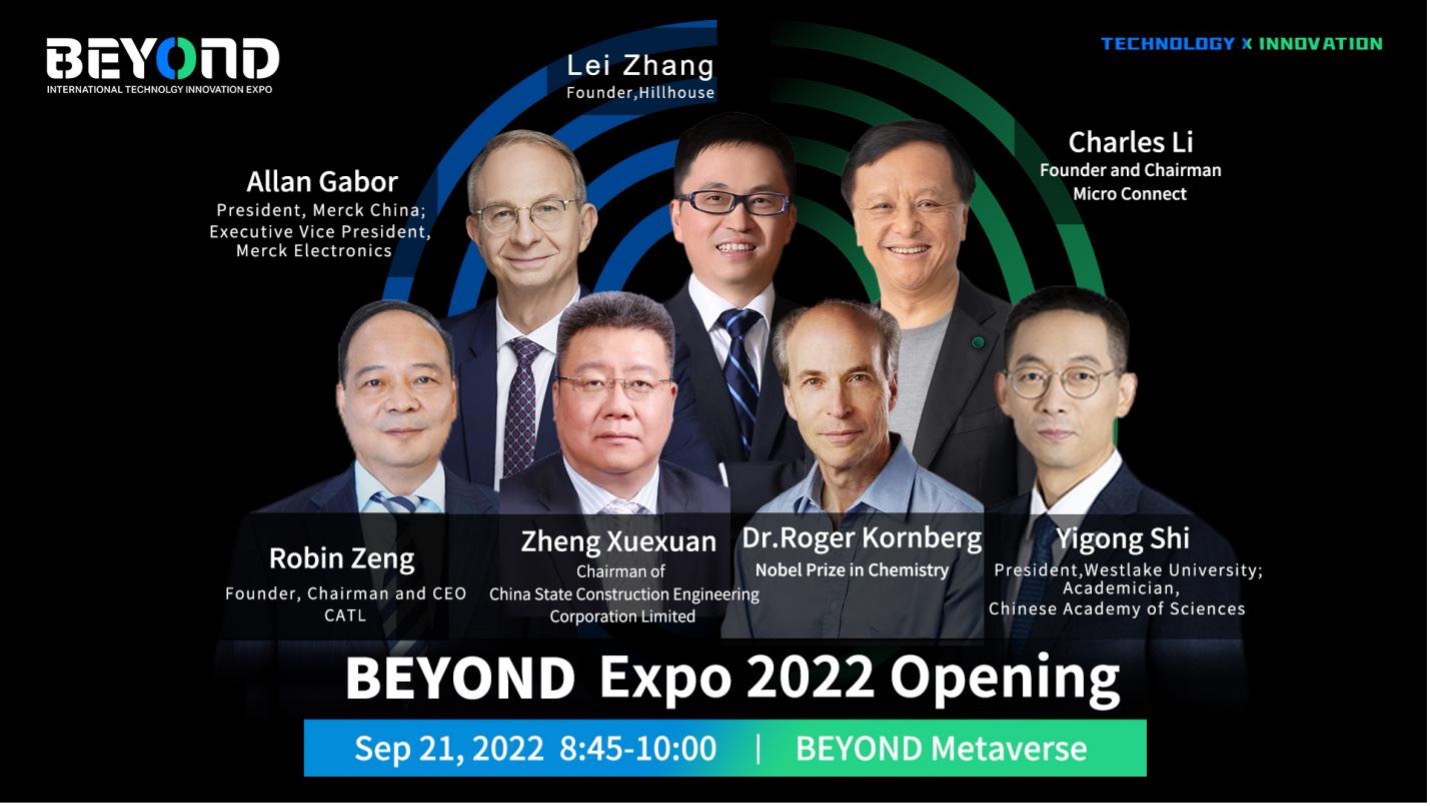 Technological innovations and social influence are what BEYOND Expo has focused on. The opening ceremony of the 2nd BEYOND International Science and Technology Innovation Expo (BEYOND Expo 2022) will be held on Sept. 21 in the BEYOND Metaverse! It will be attended by world-class scientists, and top guests and leaders from each industry.
BEYOND opening ceremony will be held at 8:45 am to 10:10 am on Sept. 21 in the BEYOND Metaverse, and Wan Gang, President of China Association for Science and Technology (CAST), will deliver an opening speech. Around the theme of the opening ceremony at BEYOND Expo 2022 — "What's Next?", the BEYOND Organizing Committee invites Dr. Roger Kornberg, 2006 Nobel Prize Winner; Chairman of World Laureates Association, Zheng Xuexuan, the Chairman and Secretary of the Party Leadership Group of China State Construction, Shi Yigong, President of Westlake University; Academician of the Chinese Academy of Sciences, Zeng Yuqun, Founder, Chairman and CEO of lithium-ion battery manufacturer CATL, Zhang Lei, Founder of Hillhouse; Allan Gabor, President of Merck China; Executive Vice President of Merck's Electronics, and Li Xiaojia, Founder & Chairman of Micro Connect in the BEYOND Metaverse to share their insights on the latest trends and cutting-edge technological innovation ideas in the industry as well as hot topics including the impact of technology in the future world. Let's look forward to the future of global technological innovations!
Announcement of Guests at BEYOND Expo 2022
Opening Speech
Wan Gang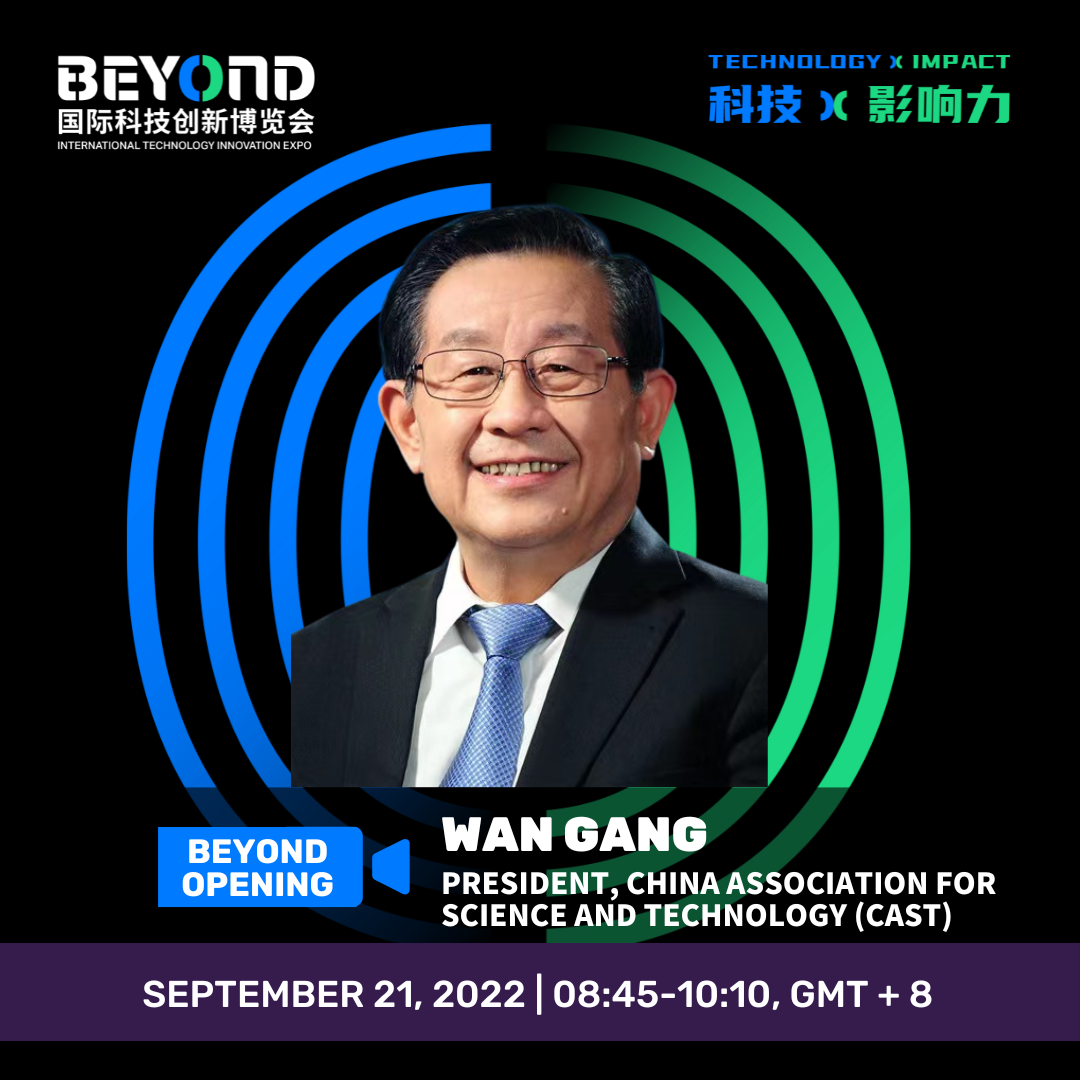 Wan Gang: President, China Association for Science and Technology (CAST)
Keynote Speech
Dr. Roger Kornberg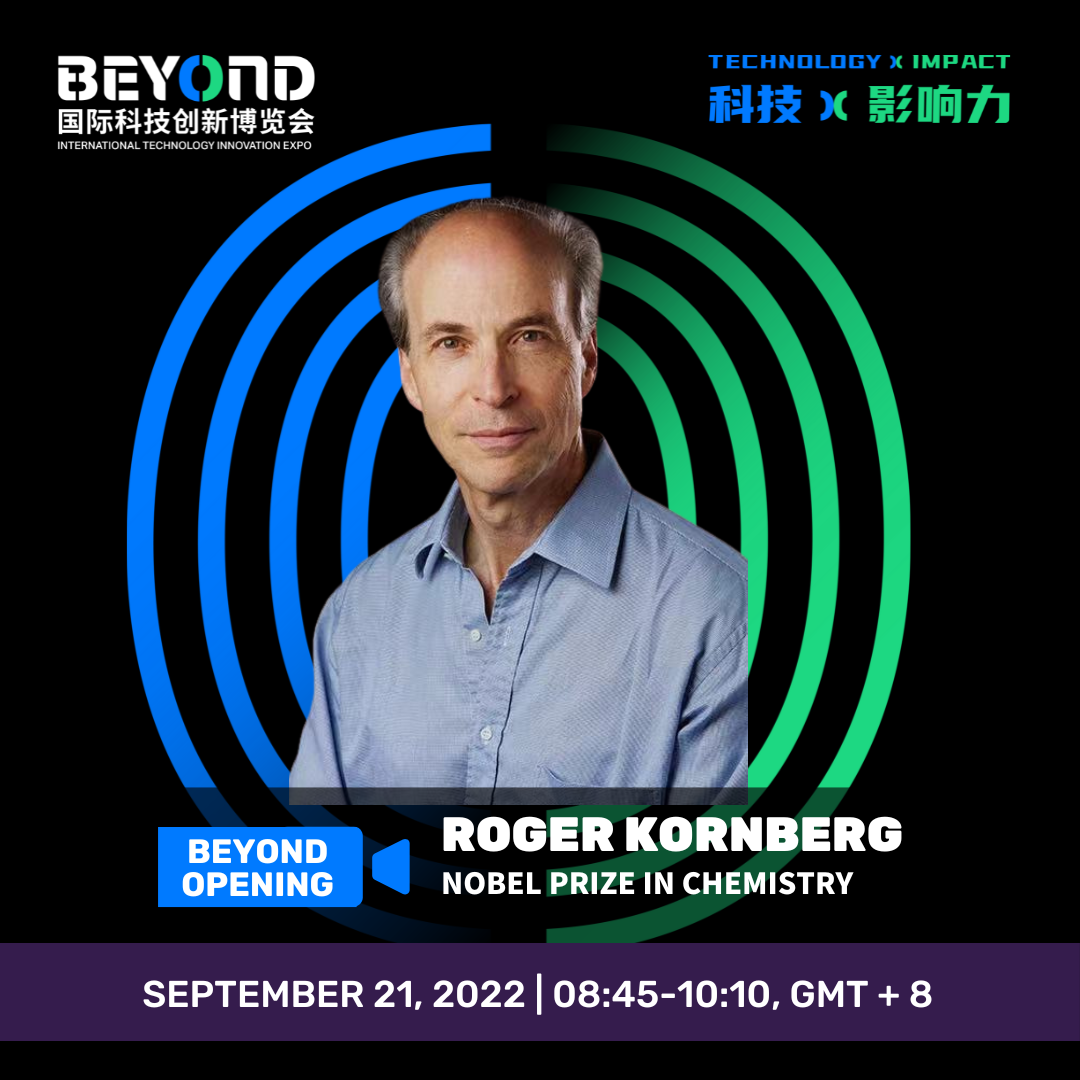 Dr. Roger Kornberg is Winzer Professor in Medicine in the Department of Structural Biology at Stanford University. In his doctoral research, he demonstrated the diffusional motions of lipids in membranes, termed flip-flop and lateral diffusion. He was a postdoctoral fellow and member of the scientific staff at the Laboratory of Molecular biology in Cambridge, England from 1972-5, where he discovered the nucleosome, the basic unit of DNA coiling in chromosomes. He moved to his present position in 1978, where his research has focused on the mechanism and regulation of eukaryotic gene transcription. Notable findings include the demonstration of the role of nucleosomes in transcriptional regulation, the establishment of a yeast RNA polymerase II transcription system and the isolation of all the proteins involved, the discovery of the Mediator of transcriptional regulation, the development of two-dimensional protein crystallization and its application to transcription proteins, and the atomic structure determination of an RNA polymerase II transcribing complex. Kornberg's awards include the 2001 Welch prize and the 2006 Nobel Prize in Chemistry (unshared).
Keynote Speech
Zheng Xuexuan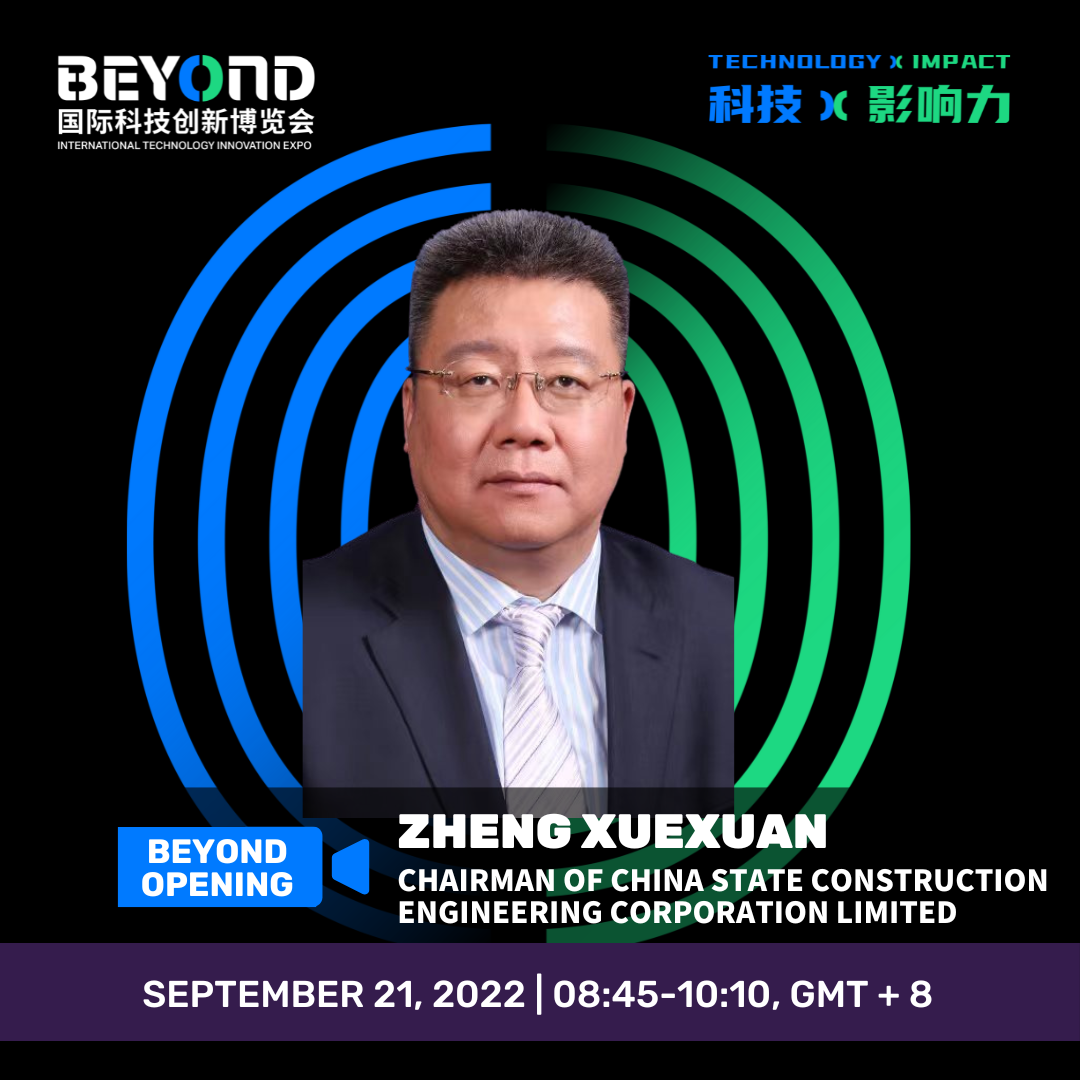 Zheng Xuexuan is currently the Chairman and Secretary of the Party Leadership Group of China State Construction, the Chairman of China State Construction Engineering Corporation Limited, and the President of China State Construction Strategy Research Institute. Professor-level senior engineer and doctoral student.
Keynote Speech
Shi Yigong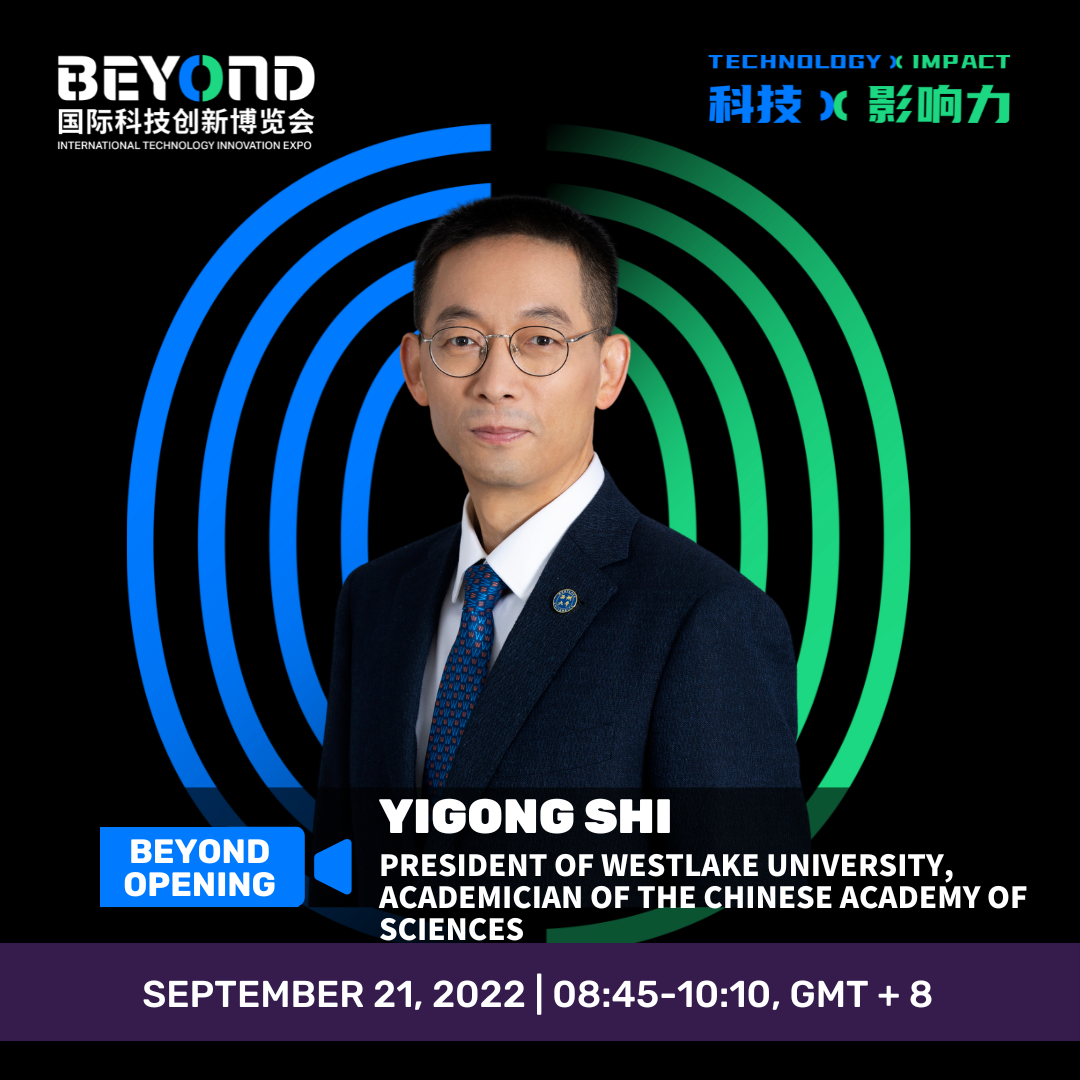 Shi Yigong
President of Westlake University
Academician of the Chinese Academy of Sciences
Foreign Academician of the American Academy of Arts and Sciences
Foreign Academician of the United States National Academy of Sciences
Deputy Chair of the China Association for Science and Technology
Member of the 13th CPPCC
Prof. Yigong Shi received his bachelor's degree from Tsinghua University's Department of Biological Science and Technology in 1989. In 1995, he received his Ph.D. in Molecular Biophysics from Johns Hopkins School of Medicine, and soon after he performed his post-doctoral research at the Memorial Sloan-Kettering Cancer Center before joining Princeton University as an assistant professor in 1998. Promoted to a tenured full professor in 2003, he was named the Warner-Lambert Parke-Davis Professor of Molecular Biology in 2007. Prof. Shi returned to Tsinghua University in 2008 where he would serve full-time as dean of the School of Life Sciences and vice president of the university. Since 2018, he has served as a chair professor, and President of Westlake University.
Prof. Shi mainly uses biochemical and biophysical methods to study the molecular mechanism of cell apoptosis, the structure and function of important membrane proteins, and intracellular biological macromolecules. He analyzes the key complex structure of eukaryotic messenger RNA splicing bodies revealing molecule layer mechanisms. Prof. Shi is a recipient of the Searle Scholar Award, the Rita Allen Scholar Award, the Irving Sigal Young Investigator Award (2003), the Raymond and Beverly Sackler International Prize in Biophysics (2010), the Qiu Shi Outstanding Scientist Award of the Qiushi Foundation (2010), the CC Tan Life Science Achievement Award (2010), the Gregori Aminoff Prize of the Royal Swedish Academy of Sciences (2014), the Wu Jieping-Paul Janssen Medicine and Pharmaceutical Science Award (2014), the 'You Bring Charm to the World Award' (2015-2016), the Science and Technology Achievement Prize of the Ho-Leung-Ho-Lee Foundation (2016), the Future Science Prize of the Life Sciences Prize (2017), the achievement award of the VCANBIO Award for Biosciences and Medicine (2017), and Tan Kah Kee Science Awards(2020). He was also nominated as a Foreign Associate of the European Molecular Biology Organization in 2013.
Keynote Speech
Zeng Yuqun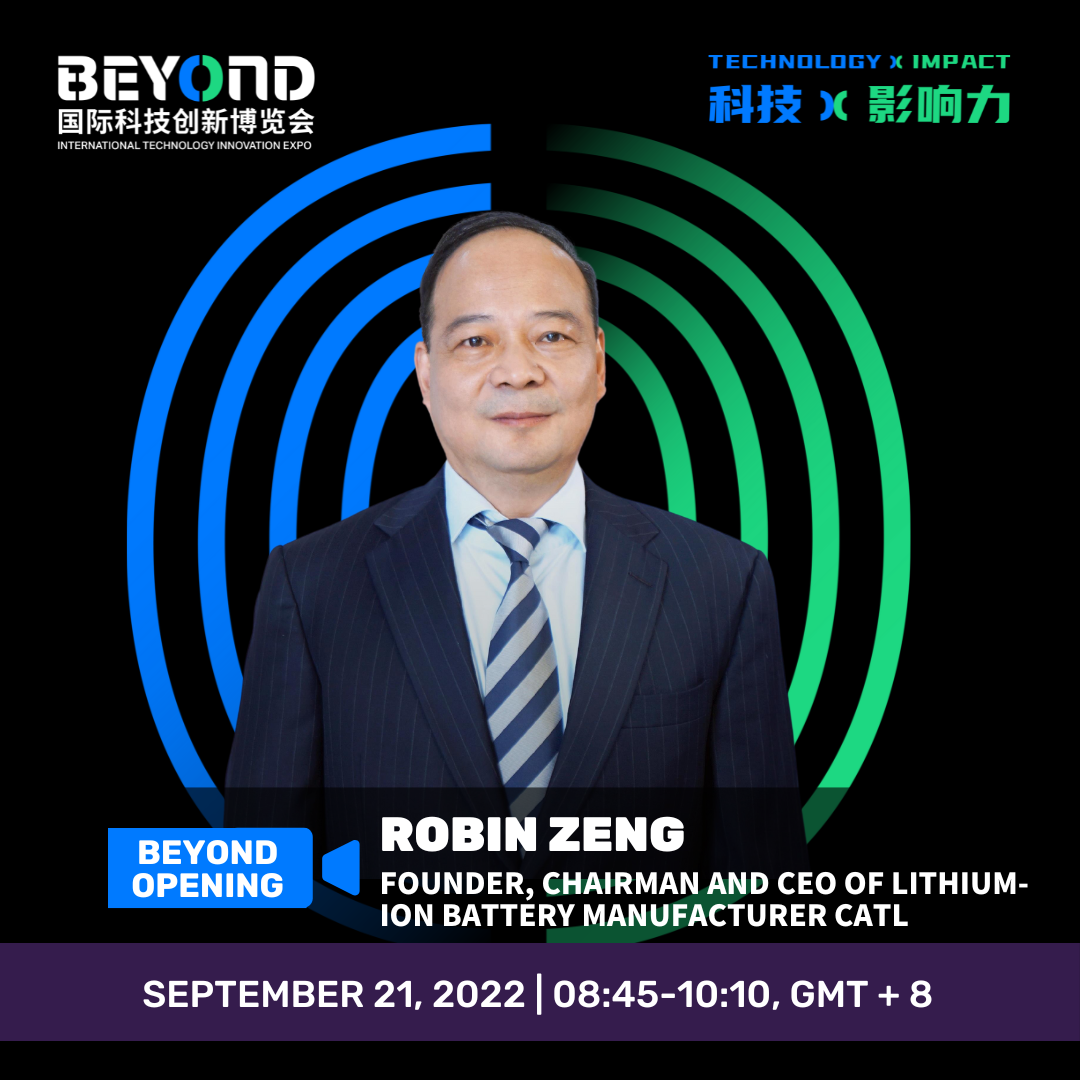 Dr. Robin Zeng is a Chinese battery expert and entrepreneur. He is best known as the founder, chairman and CEO of lithium-ion battery manufacturer CATL. Since the company's founding in 2011, CATL's mission has been to innovate to power people's lives with green power and efficient energy storage solutions. At CATL, Dr. Zeng and his team are committed to innovations in chemistry systems, system structure, extreme manufacturing and business models, and to realizing fossil fuel replacement in stationary and mobile energy systems through efficient electrical power systems that are generated through advanced batteries and renewable energy, and finally to accelerating the integration of electrification and intelligentization. Now, CATL is expanding into a global leading company which has developed win-win partnerships with globally well-known OEMs such as BMW, Volkswagen, Daimler, Toyota, Honda, Tesla, etc.. CATL has been ranked as No.1 in the industry since 2017, according to global EV battery consumption volume.
Dr. Zeng is also actively involved in promoting the academic development of the industry. He is currently a member of the Asian Society for Solid State Ionic Matter and an academic member of the Center for Clean Energy of the Institute of Physics, Chinese Academy of Sciences. In 2020, he was awarded the Lifetime Achievement Award by NAATBatt International for his outstanding contributions and achievement on the global commercialization of the lithium-ion battery.
Keynote Speech
Zhang Lei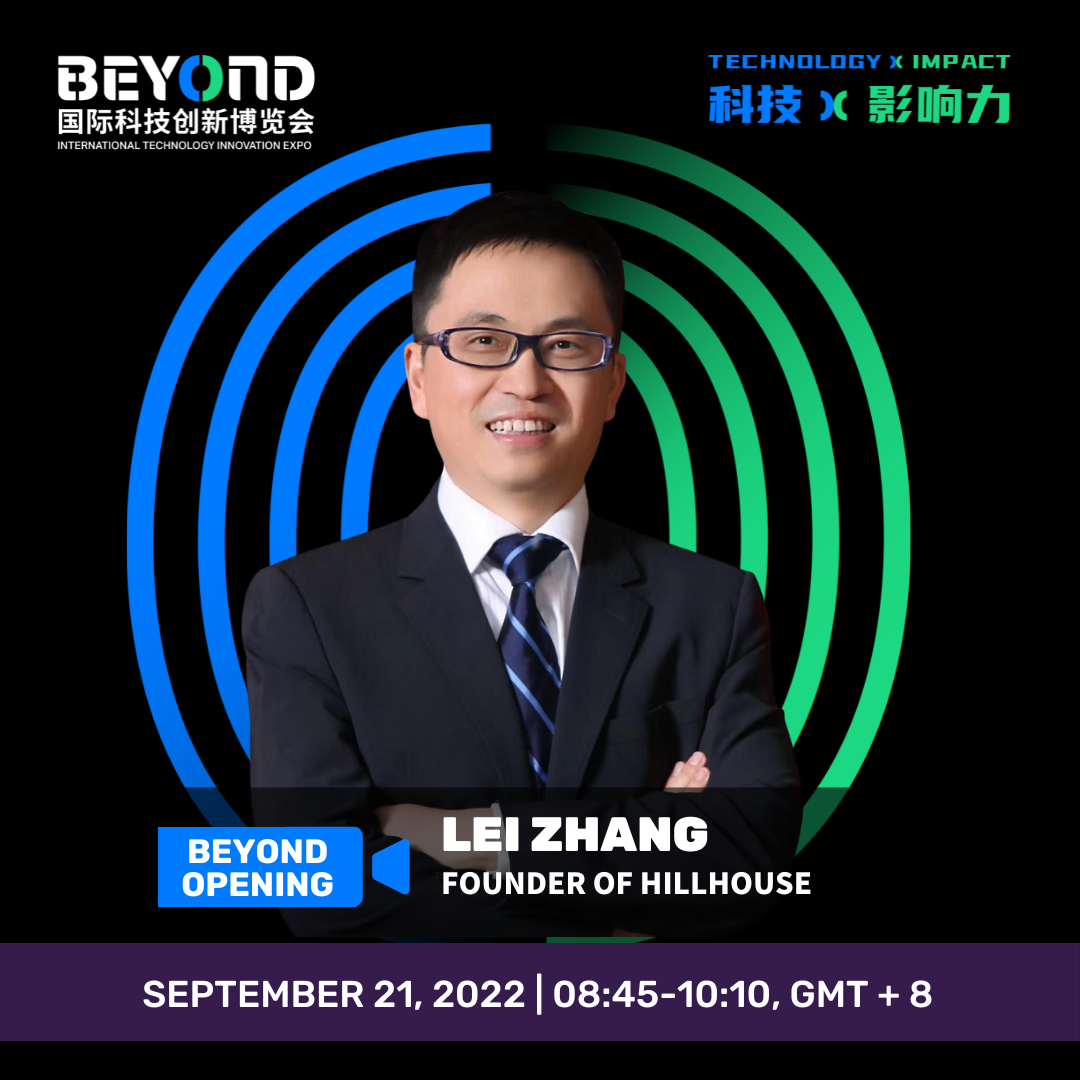 Zhang Lei is the Founder and Chairman of Hillhouse, a private equity firm focused on investments in the consumer, industrials, renewables and business services sectors. He earned his B.A. in Economics from Renmin University and an M.B.A and M.A. from Yale University, where he currently serves as Chair of the Asia Development Council. Prior to founding Hillhouse, Mr. Zhang worked with Virginia-based equities firm EMM as a research analyst covering Southeast Asia.
Mr. Zhang is a member of the Board of Directors for FCLT Global, an organization of asset owners and companies focused on long-term growth and decision-making. He is also on the Advisory Board for the Bloomberg New Economy Forum.
Keynote Speech
Allan Gabor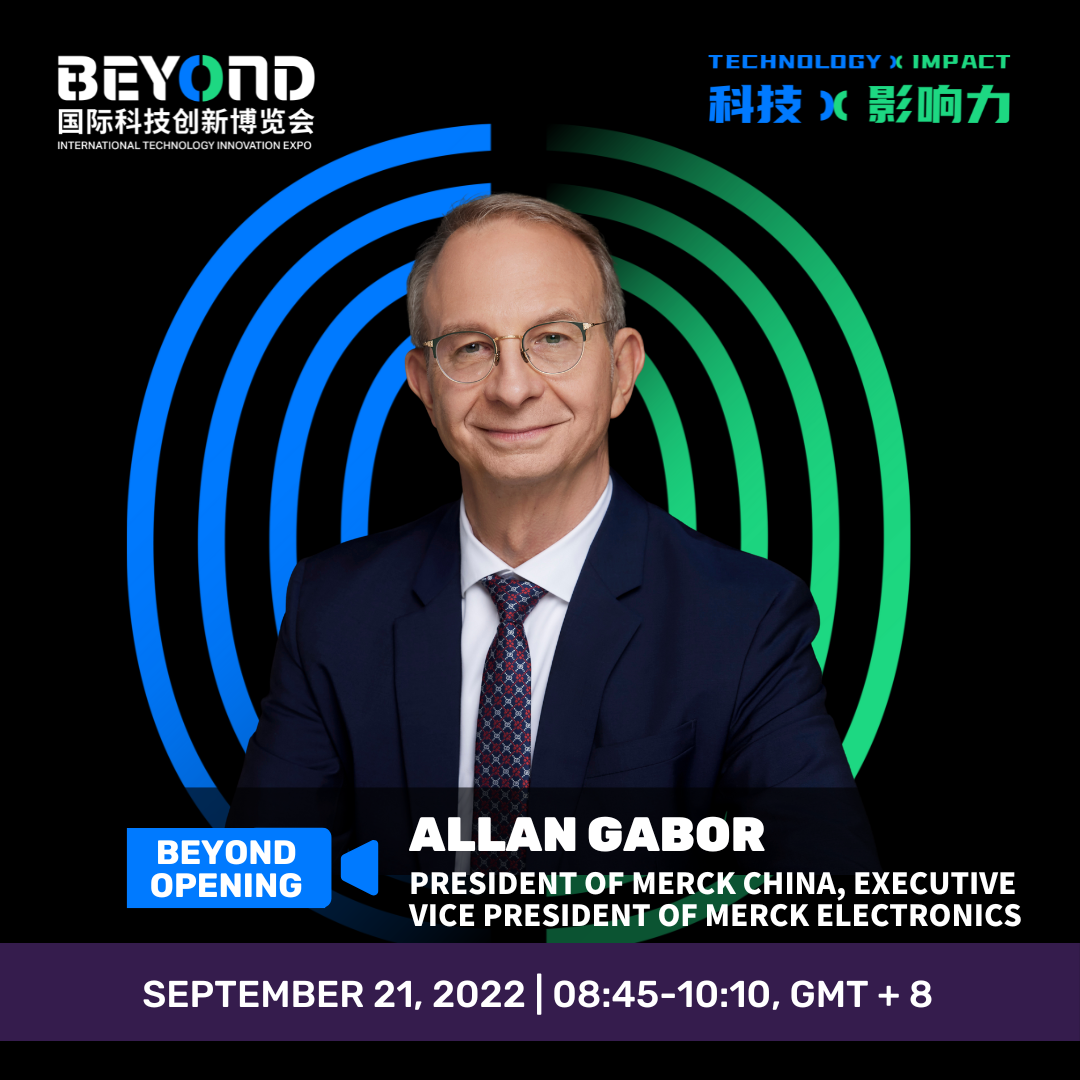 Allan Gabor has been appointed as the President of Merck China, and Executive Vice President of Merck's Electronics business sector in China, since February 1st, 2018. He is also a permanent member of Merck's Electronics Executive Committee (ELEC), responsible for China topics. As President of Merck China, he is responsible for developing and driving growth strategies in this key market and building on the company's 353-year presence and reputation. China is one of the Group's top-selling countries with all the three Business Sectors of Merck developing rapidly. Prior to this role, he was the President of Asia Pacific for the biopharma business of the Merck Group. He assumed this position since January 2016.
Before Mr. Gabor was promoted to President of the Asia-Pacific region, he was the President and CEO for the biopharma business in China and was instrumental in expanding Merck's Asian footprint with a series of investments including establishing Merck's new €170 million world-class pharmaceutical manufacturing facility located in the Nantong as well as building an extensive network of collaborations with leading academic and medical institutions, thereby enhancing Merck's commercial presence in China.
Prior to joining Merck, Mr. Gabor spent 25 years at Pfizer in leadership roles including Chairman and General Manager for China, and Regional President for North Asia, Russia, India, Turkey and Eastern Europe, across many different businesses and geographies with responsibilities within sales and marketing, strategy, mergers and acquisitions and general management. Mr. Gabor successfully directed the launch of many of Pfizer's innovative medicines into China and opened the China Regional Investment Center and a state of the art research and development center in Shanghai.
In recognition of his tireless contribution towards the economic construction, social development and international exchange and cooperation of Shanghai, Mr. Gabor has been awarded the Magnolia (Baiyulan) Award twice by the Shanghai municipal government.
Mr. Gabor is a highly seasoned executive with an extensive knowledge of strategy, commercial operations and business development. He holds a BA in Communications from the College of Wooster and pursued further education at the University of Tennessee and Harvard Business School.
Keynote Speech
Li Xiaojia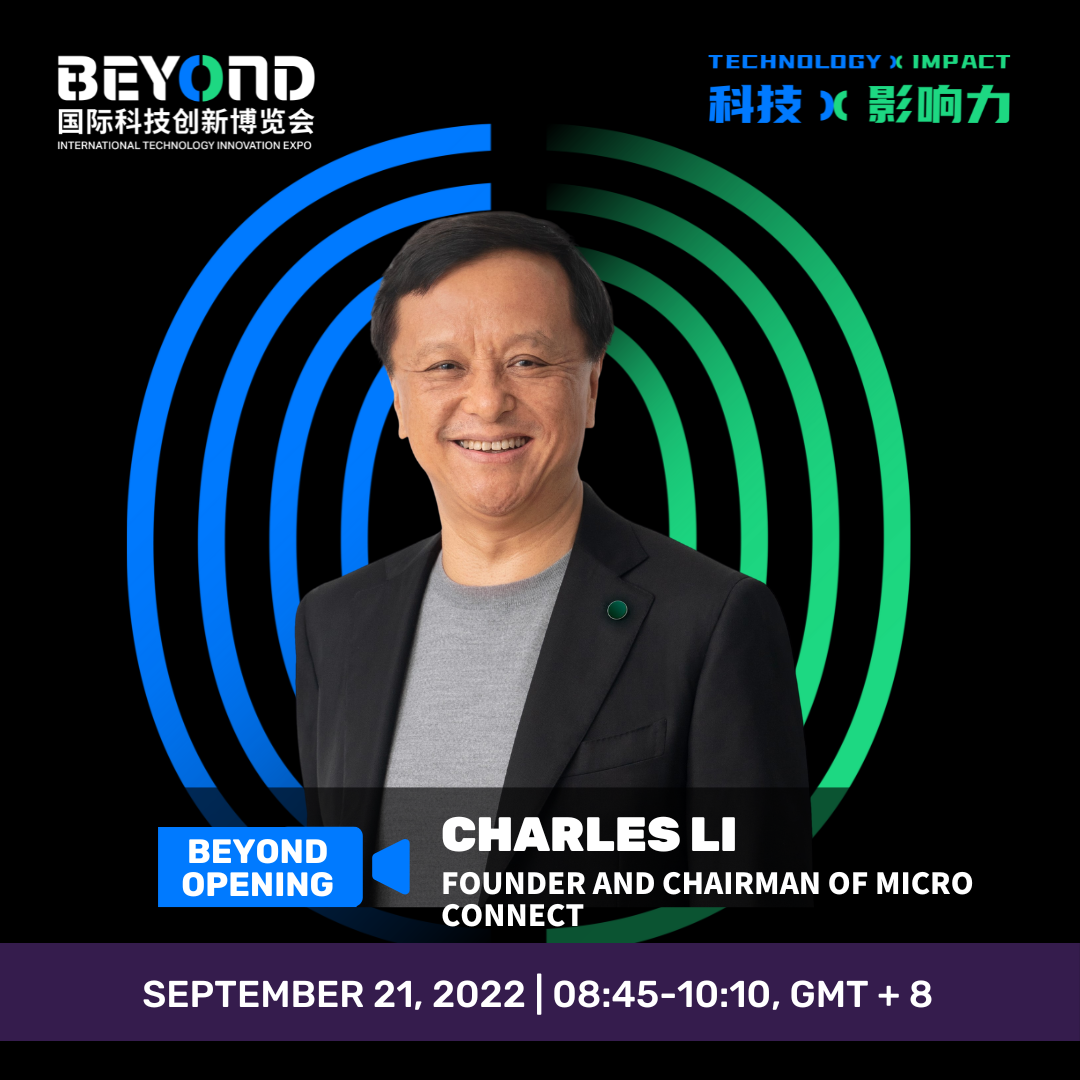 Charles Li, Founder and Chairman of Micro Connect
Charles is Founder and Chairman of Micro Connect. He was most recently Chief Executive of Hong Kong Exchanges and Clearing Limited ("HKEX") from January 2010 to December 2020. During this time, he orchestrated some of the most significant strategic initiatives in HKEX's history, including the acquisition of the London Metal Exchange in 2012, the launch of the Shanghai-Hong Kong Stock Connect cross-border trading scheme in 2014, Shenzhen-Hong Kong Stock Connect in 2016, Bond Connect in 2017, and the Listing Reforms in 2018. Prior to joining HKEX in 2009, Charles served as Chairman of JP Morgan China from 2003 to 2009 and worked at Merrill Lynch from 1994 to 2003, where he served as President of Merrill Lynch China from 1999 to 2003. Earlier in his career, Charles practiced law at Brown & Wood and Davis Polk & Wardwell in New York. Charles also serves on the Board of MarketAxess Holdings Inc. and the Board of Trustees of Asia Business Council. Charles received a BA in English Literature from Xiamen University, an MA in Journalism from the University of Alabama and a JD from Columbia Law School.
*The above guests are ranked in order of presentation!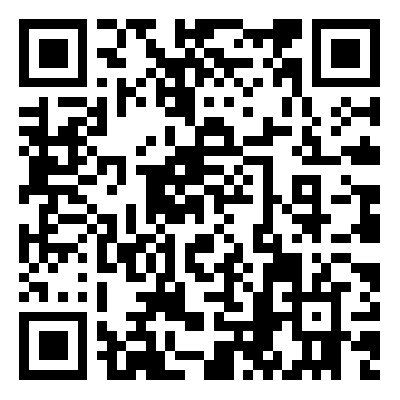 >>Scan the QR code to attend BEYOND Expo 2022, and connect with the leading people in technological innovations to explore the future development<<
BEYOND Expo 2022 is hosted by the General Union of Science and Technology of Macao, co-organized by the Bureau of Foreign Trade Development of the Ministry of Commerce, the Planning and Development Bureau of the State-owned Assets Supervision and Administration Commission of the State Council, the International Economic and Technical Cooperation Center of the Ministry of Industry and Information Technology, the Foreign Cooperation and Exchange Center of the Ministry of Ecology and Environment, the China Center for International Science and Technology Exchange, the Chinese Medical Association, the China Electronic Chamber of Commerce, with Randy International Think Tank as strategic partner. It is also co-organized by the Guangdong Federation of Industry and Commerce (General Chamber of Commerce) and the Guangdong-Hong Kong-Macao Cooperation Promotion Association. Ltd., and undertook by Dynamic Point Technology, Forte Inc and Nam Kwong International Convention & Exhibition Co., with the "Belt and Road" Green Development International Alliance, China Enterprise Association Entrepreneurs Club, Social Value Investment Alliance, Shenzhen SME Service Bureau, Guangdong-Hong Kong-Macao Greater Bay Area Entrepreneurs Alliance, Beijing-Australia Economic and Cultural Exchange Promotion Association, Zhongguancun Equity Investment Association, Impact Hub Shanghai as supporting organizations. It aims to be one of the most large-scale and influential international technology expositions in Asia.
The expo will focus on the three newly-launched sub-brands: BEYOND Healthcare, BEYOND Sustainability, and BEYOND ConsumerTech, attracting 20,000+ tech innovation enthusiasts and 500+ exhibitors from around the globe to the BEYOND Metaverse. Events like Startup Roadshows, Fund at First Pitch (VC meetups) and more than 150 networking events will also be organized in the metaverse to enhance interaction among the global ecosystem players, such as corporate leaders, entrepreneurs, investors, experts, and government representatives.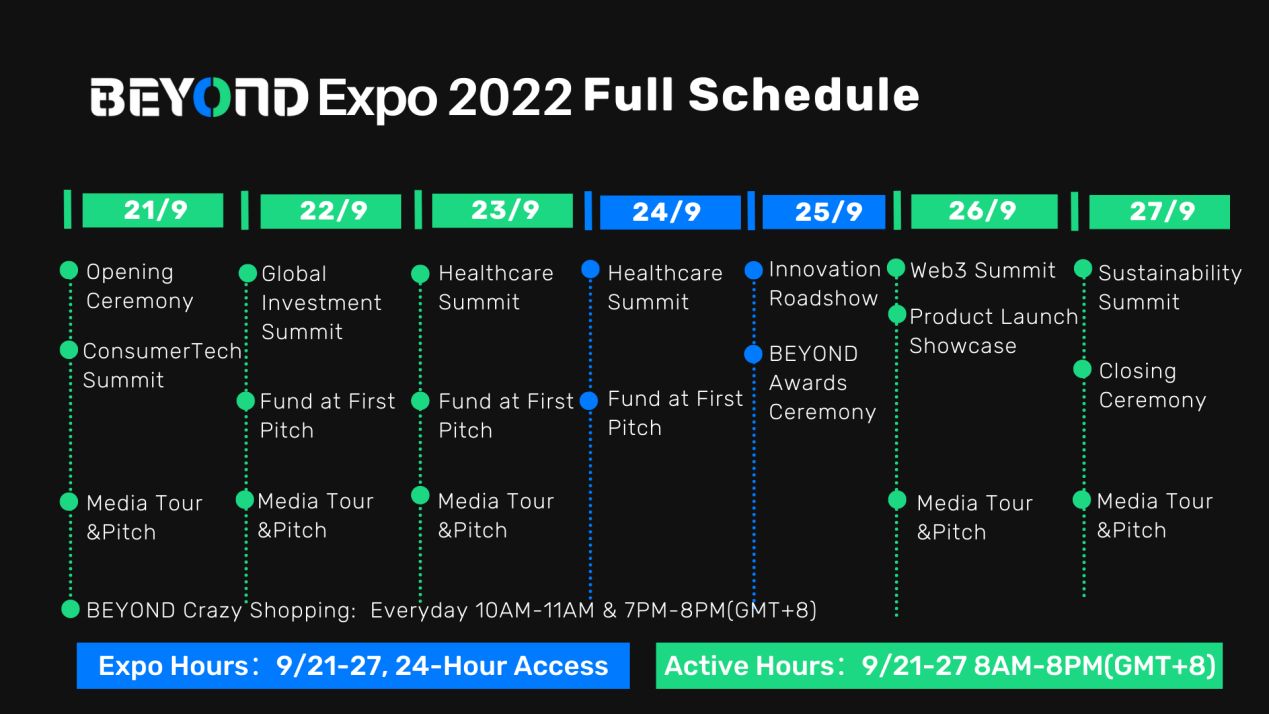 International companies including Anker, Australian Trade and Investment Commission, BYD, Cowa Cool Wow, DJI, NBA, Nreal, OPPO, Pico, Alibaba Group, Edward, Macau Pass, Macau-Qin Technology Cooperation Demonstration Zone, Pak-Portugal Pavilion, Chang Long Resort, Deloitte, Fosun Pharma, Guangzhou High-tech Industrial Development Zone Private Science and Technology Park Management Committee, Huada Gene, Huawei, Hengjian Holdings, Jidu, Polaris Technology, Jingtai Technology, Jinwei Medical, Lizhu Pharmaceutical, United Film Group, London Development Promotion Agency, Green Leaf Group, Ant Bank, Merck, Nam Kwong Group, Ping An Bank, Shang Tang Technology, Taihe Cheng, Tencent, Siemens, Xiaopeng Auto, Abbott, MediPort, Zhengda Group, Zhengnian Capital Wifei Bio, China Telecom, ICBC Macau, China Construction International, China Water Environment Group, China Civil Engineering Group Hong Kong and Macau Branch, China Taiping, Bank of China Macau Branch, Sino-Portuguese Science and Technology Exchange and Cooperation Showcase, and other groups will create their own virtual booths in the exhibition area at BEYOND Metaverse Expo to comprehensively showcase their companies' cutting-edge technology and research practices for global attendees. They will discuss the application of technological innovation products, create an immersive and interactive experience, and provide a new experience of digital solutions!
For more inquiries, please contact:
Business Partnerships: [email protected]
Media Partnerships: [email protected]
Exhibitor Partnerships: [email protected]
Other Partnerships: [email protected]