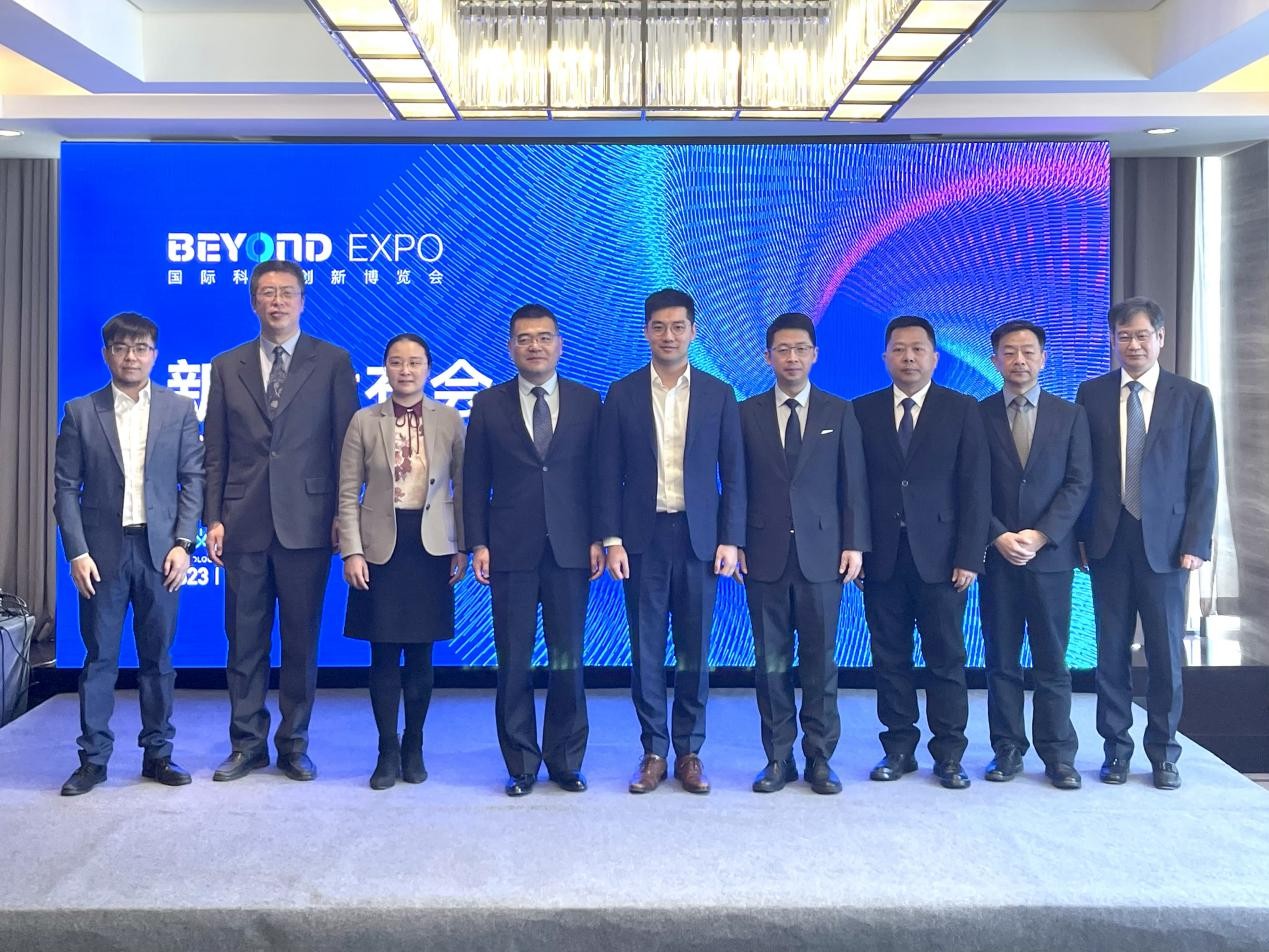 On Feb. 16, the press conference of the third BEYOND International Technology and Innovation Expo (hereinafter referred to as "BEYOND Expo 2023") was held in Beijing and hosted by the Macao Technology General Association. Co-host representatives including Shan Libo, Vice President and Secretary General of China International Cooperation Association of Small and Medium Enterprises; Zhu Kai, Deputy Director of The State-owned Assets Supervision and Administration Commission of the State Council; Wang Deyang, Deputy Director of Trade Development Bureau of Ministry of Commerce; Luo Faming, Deputy Director of Center for International Economic and Technological Cooperation, the Ministry of Industry and information Technology; Gu Yanfeng, Deputy Director of China Centre for International Science and Technology Exchange; Li Yonghong, Deputy Director of Foreign Environmental Cooperation Center,Ministry of Ecology and Environment of China; and Jiang Yongmao, Deputy Secretary General of the Chinese Medical Association attended the conference, delivered speeches, and witnessed the launch of the conference with more than 40 media outlets including Xinhua News Agency, CCTV Finance, CGTN, Science and Technology Daily, Beijing Daily, China.com, CNN, Phoenix, and Sohu.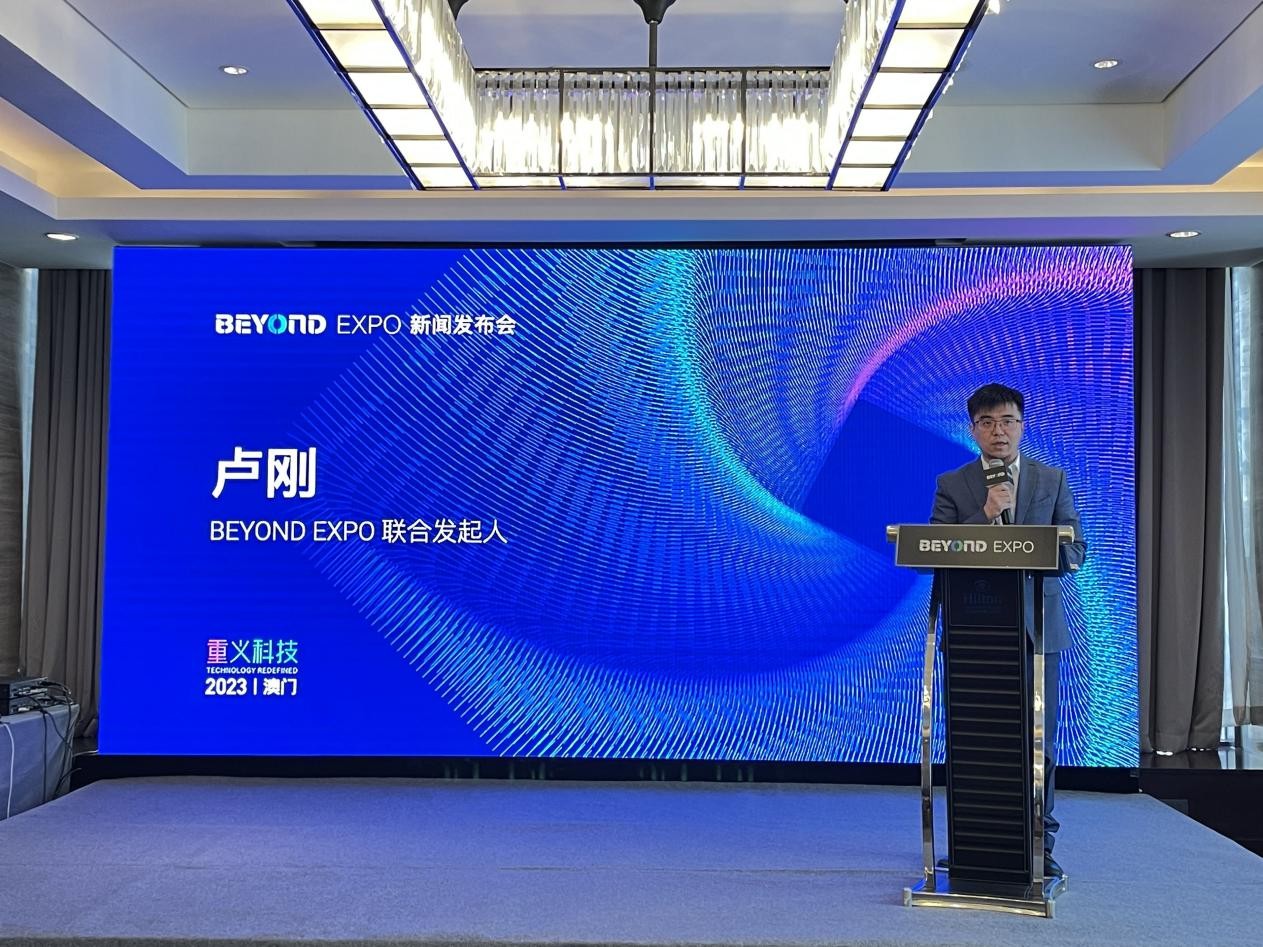 Lu Gang, co-founder of the BEYOND Expo, gave an overview of the achievements of BEYOND Expo 2021 and 2022 to the attending leaders and media, "BEYOND 2021 overcame many obstacles and made an impressive debut. BEYOND 2022, which broke the boundary between virtual and reality, became the world's first and largest technology exposition held in a metaverse environment, and its five industry summits surpassed 100 million views online. The two-year preparation period has made BEYOND Expo one of the largest and most influential international technology expos in Asia." Looking ahead to BEYOND Expo 2023, he said, "In the post-pandemic era, all industries need technology empowerment, with innovations in technology creating more value for people and society. The value of technology should be redefined, hence the theme of BEYOND Expo 2023 will be, "Technology Redefined."
In addition, Lu Gang said, "BEYOND Expo will continue to focus on three sub-brands: Sustainability, Healthcare, and Consumer Tech. Each sub-brand will have its own exhibition area and stage, with various forums taking place simultaneously over three consecutive days. We expect more visitors, investors, and media worldwide to participate in the exhibition. Furthermore, the BEYOND Expo will be more diversified. We have organized a special "Technology Innovation Activity" for overseas attendees before May 10. We hope you will come to the mainland to experience China's technological innovations before coming to Macao, because China's technology also represents the future of global technological development. We have prepared various events, such as investor-entrepreneur matchmaking in addition to business-to-business, business-to-government, and business-to-media matchmaking activities. The organizing committee has also planned for various parties and social events every evening. BEYOND Expo will have more international content this year. While helping more Chinese enterprises to present their ideas on the international stage, we also wish to promote exchanges and cooperation between China and the world, Asia and the world, and push forward the development of the technology and innovation industry in the Asia-Pacific region and worldwide."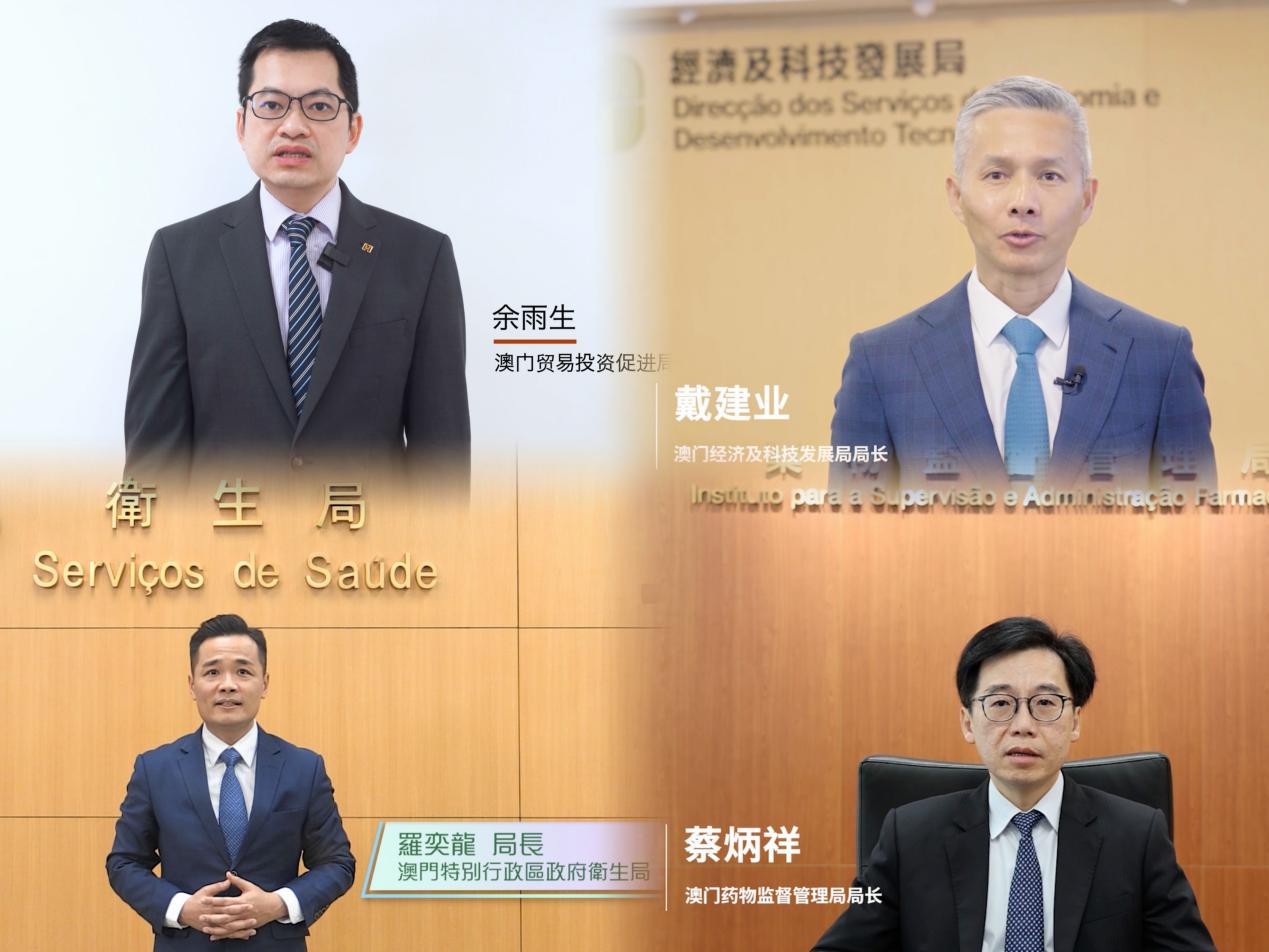 The conference also invited the Acting Chairman of the Macao Trade and Investment Promotion Institute, Yu Yusheng; Director General of the Economic and Technological Development Bureau of the Macao SAR, Dai Jianye; Secretary for the Government of the Macao Special Administrative Region – Health Bureau, Luo Yilong; and Secretary for the Government of the Macao Special Administrative Region – Pharmaceutical Administration Bureau, Cai Bingxiang to deliver speeches via a remote connection. The guests expressed that, in the past two years, BEYOND Expo has brought global technological innovation practices to Macao, enabled more enterprises to understand Macao's policies and beneficial opportunities, and facilitated exchanges between enterprises in Macao and outside. Science and technology benefit people's lives and Macao encourages and supports innovation. They hoped that more technology and innovation enterprises would settle in Macao and seize the opportunity to cooperate for mutual benefit, to achieve the joint development of industries in the Macao, Hengqin, Guangdong-Macao Deep-Cooperation Area and Guangdong-Hong Kong-Macao Greater Bay Area, thus promoting the moderate and diversified development of Macao's economy.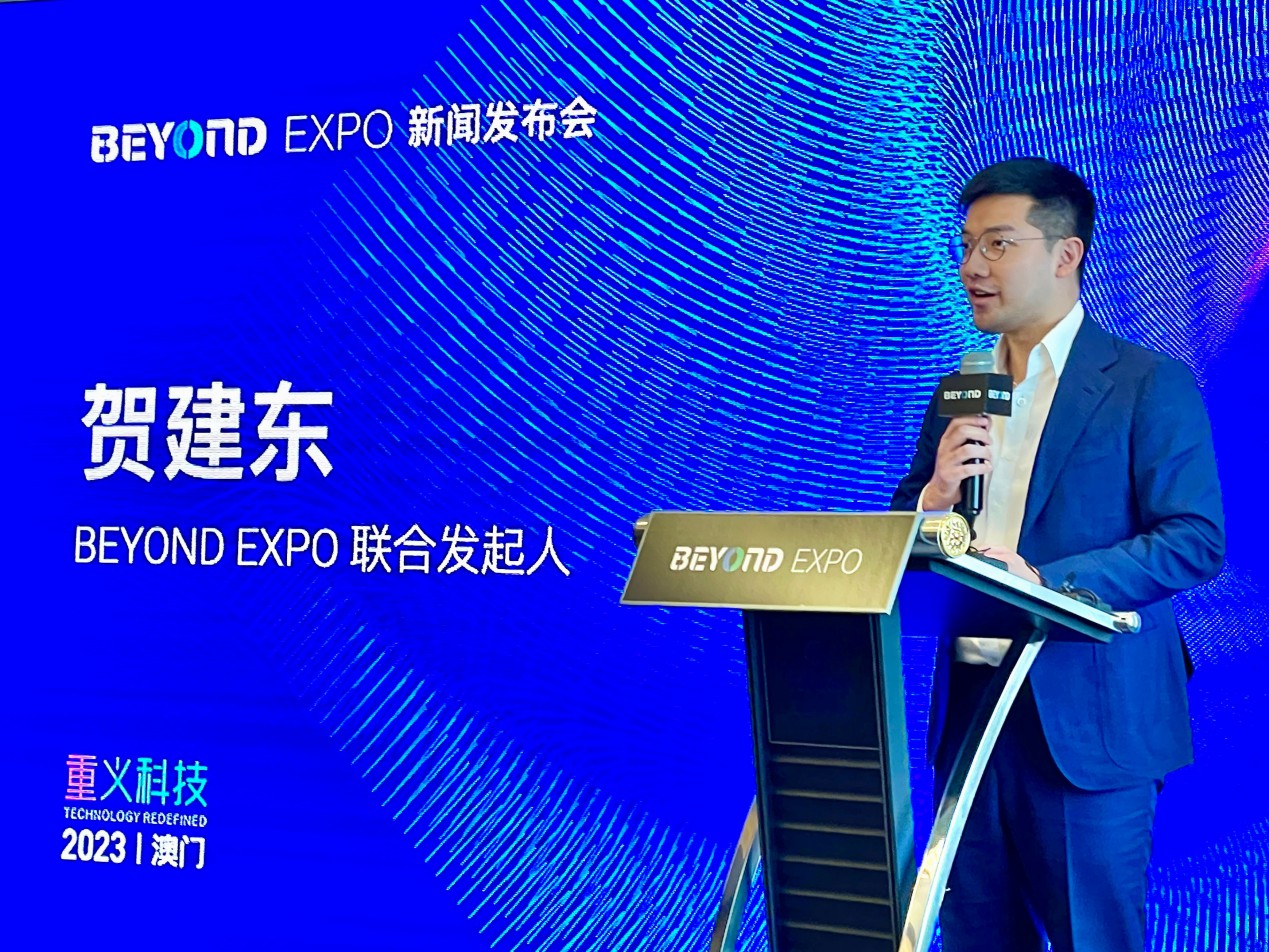 Jason Ho, co-founder of the BEYOND Expo, concluded the conference by thanking all the co-organizers, supporters, and media. He expressed his hope that the BEYOND platform will show an innovative Asia to the world, allowing more Chinese companies to go outside and more overseas companies to come into the country, making it one of the most influential technology platforms in Asia. He announced that for the first time BEYOND Expo will be upgraded to BEYOND Week, with the aim of creating a more open platform and uniting more high-quality technology-based events to be held in different corners of Macao for one week in May, resulting in a global technology carnival in Macao!