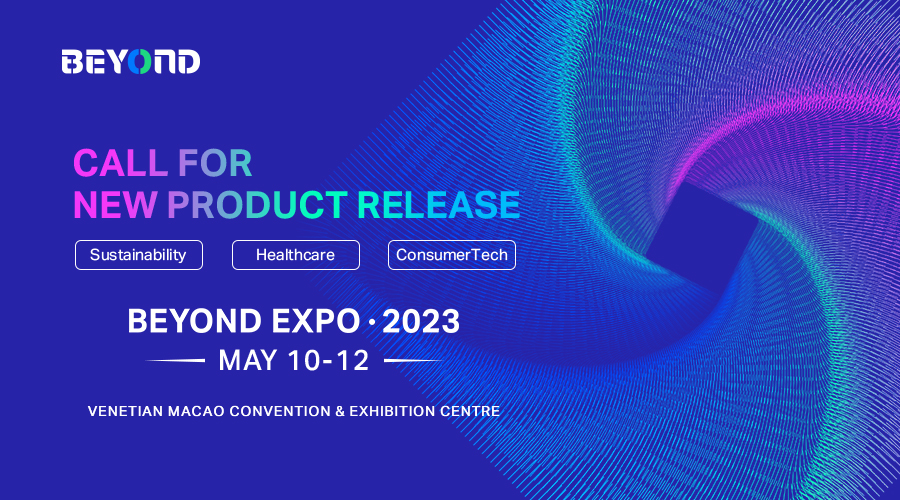 Highlights
The most luxurious top-quality theatre venue of BEYOND site to boost the global launch of new products without a dead angle
Overseas media is expected to account for more than 50% of the total international communication of new products
Official online and offline channels support, covering core audience groups of more than 150k
The 3rd BEYOND International Technology Innovation Expo is the first offline conference after the epidemic. All the exhibitors are showing great enthusiasm and will bring their latest black technologies to the show; many new products are ready to be launched! To this end, the BEYOND Organizing Committee has planned a special New Product Launch event, which will be held on May 10 after the opening ceremony. As one of the highlight events of this year's fair, the BEYOND Organizing Committee will provide the best service for the exhibitors participating in the New Product Launch event. We hope to see more exciting technology products.
The most luxurious top-quality theatre venue of BEYOND site to boost the global launch of new products without a dead angle
The new product launch event will be fully built with top configuration, providing the largest display stage and the best resource allocation for participating companies. This event will be held at the venue of the conference's opening ceremony, which is also the most luxurious venue of BEYOND Expo! The site is equipped with an ultra-clear Led screen, and multiple cameras for the global professional media and buyers to introduce new products, and show product highlights so that more people understand the original intention of product design and design concepts.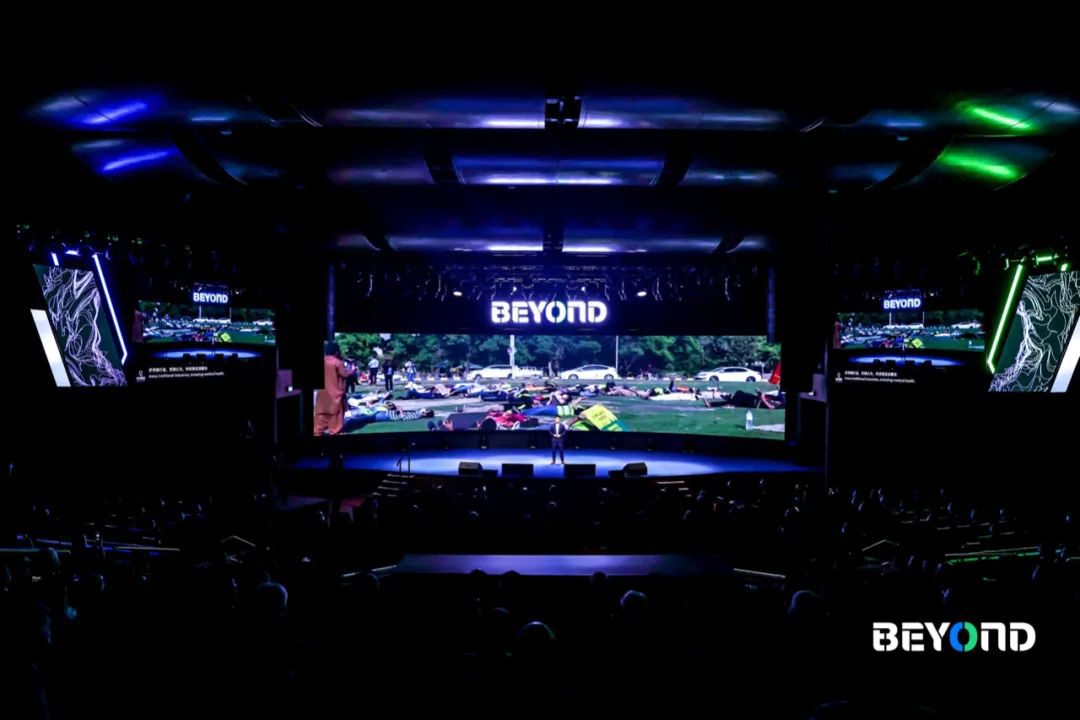 Overseas media is expected to account for more than 50% to help the international communication of new products
In this event, domestic and overseas media will be invited to gather at the launch site and report in various forms, with broad radiation and a high communication density. At the same time, global mainstream media will pay attention to this event in real-time, accelerating network communication, increasing the exposure of new products and spreading the volume of sound, expanding the influence of the brand so that the new products can gain a high degree of attention, strengthening the international buyers' awareness of the brand and products.
Participation List of English media(in no particular order)
CGTN, Reuters, Bloomberg, CNN, Yahoo HK, Time Magazine, TechCrunch,  Engadget, SCMP, Nikkei Asia, TechNode Techsauce, Jumpstart Media, Caixin, e27, DealstreetAsia, VietCetera, WHub, The Edge, TechShake, AHEAD ASIA, DailySocial, Teman Startup, The Story Thailand, Channel News Asia(to be updated)
Participation List of Chinese media(in no particular order)
CCTV, People's Daily Online, Xinhua News Agency, China Net, World Wide Web, National Business Daily, Tencent Technology, Sina Technology, Netease Technology, Phoenix Technology, Nan Fang Daily, Yangcheng Evening News, Macao Daily News, TechNode, 36Kr, TMTPost(to be updated)
Official online and offline channels support, covering core audience groups of more than 150k
BEYOND officials will also support the dissemination of this event online and offline. A large billboard will be set up in the exhibition area. BEYOND's official website, APP, and domestic and overseas new media platforms (WeChat public number, Weibo, video number, Jitterbug, YouTube, Twitter, LinkedIn, etc.) will carry out activity announcements, live broadcasts, and reports on the new product launch event, focusing on the display of new products and technologies, allowing global attendees to fully understand the advantages of the products and establish a brand image, bringing a visual feast for users while also providing more accurate matchmaking opportunities for participating stations.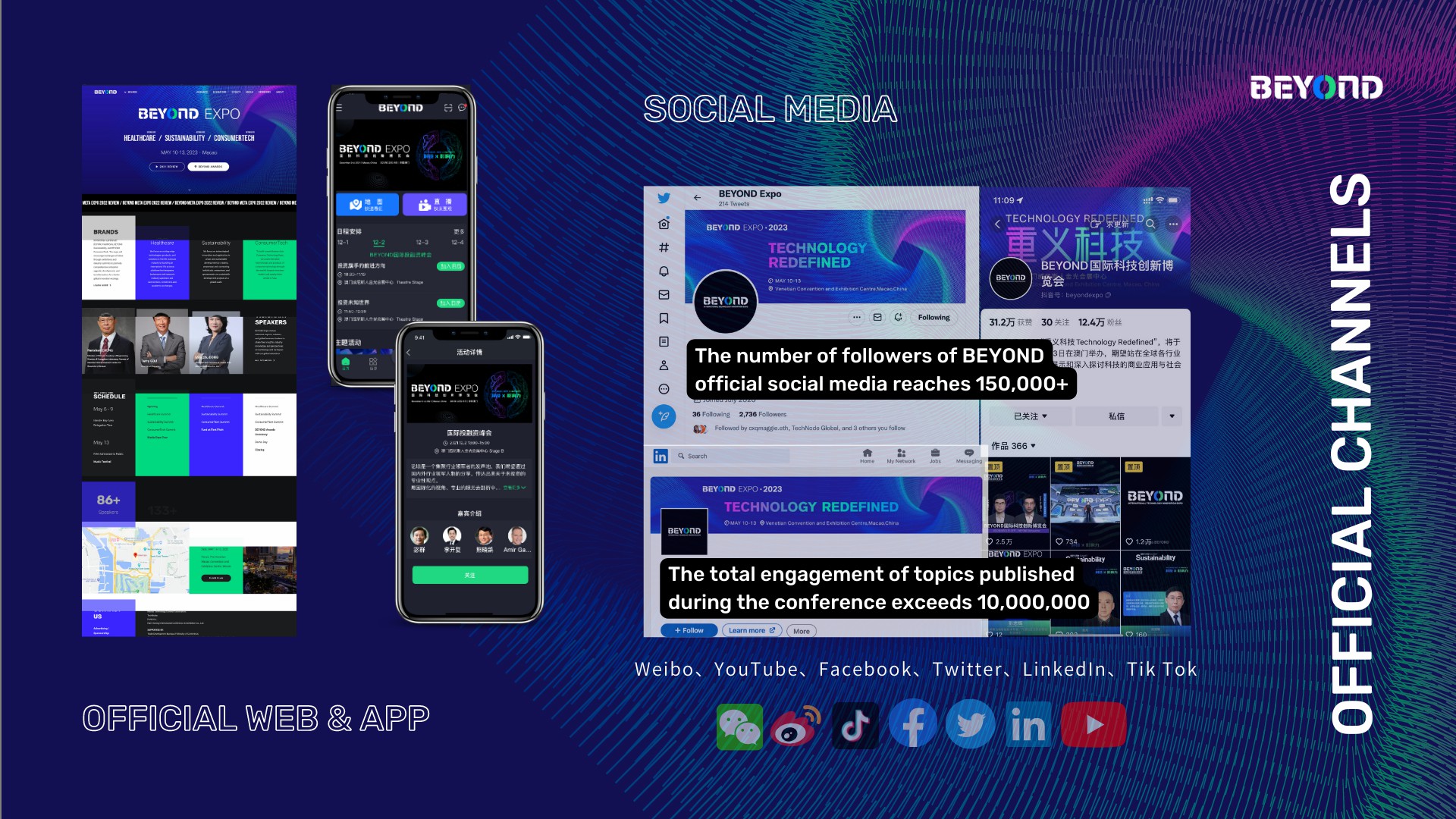 Registration
Time: May 10th afternoon
Venue: Theatre venue
Duration of each session: 30 minutes
Fee: $8000/ 15 minutes
Services included:
– Conference-related services like crowd control, lighting, sound, etc.
– Text simultaneous interpretation services.
– Official platform with full online live streaming services.
– Pre-promotion and post-communication of the official platform once each.
– 20 media invited.
The BEYOND Organizing Committee will provide a special exhibition space of 108 square meters at most(up to RMB 314,000) for free to companies who apply to participate in the new product launch event!
Scan the QR code or click here to register.